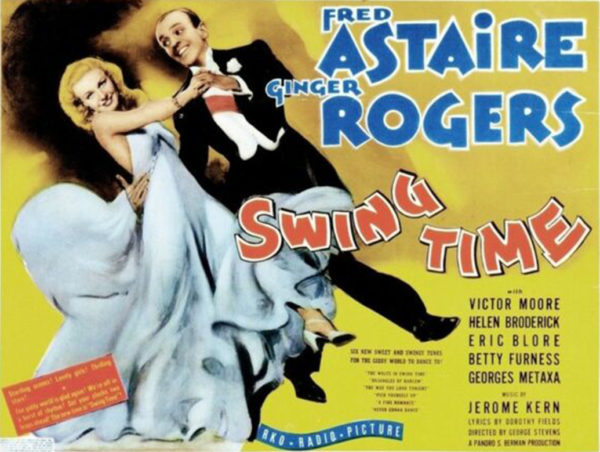 The prerecorded disc market is about to disappear. At some point in the near future, UHD Blu-ray, Blu-ray, and standard DVDs will no longer be sold by Amazon and other retailers because most content will be available for streaming in very high definition. As Jerry Del Colliano explains in his article "Netflix and Amazon are Killing Ultra HD Blu-ray and I Feel Fine" at Home Theater Review, Netflix and Amazon are leading the transition to eliminate the disc market because the economics of streaming content are so much more profitable than shipping a physical disc, even as it undercuts the traditional studio industry.
Long term, the silver disc is going the way of the dodo bird. That is going to piss off some people in the enthusiast home theater world, but the advantages that streaming bring to the table likely outweigh the downside of losing UHD Blu-ray someday. Yes, HD streaming kinda sucked as recently as a few years ago, but today it is so very close in performance to UHD Blu-ray that most people will want to just dial up a cover flow list of movie titles and shop that way versus having discs sent via USPS. Netflix could have kept the silver disc game going a little longer, but it was going to go away sooner or later, and they've got a horse in the race when it comes to the end of the silver disc.

The good news is that unlike the rise of MP3 audio, which was far inferior to Compact Disc, home theater enthusiasts are going to gain the convenience that Apple has taught us sells over all else while not having to sacrifice much quality (if any at all after another codec revolution or two). A strong argument can be made that streaming has the ability to innovate better quality audio and video for music and movies faster than any silver disc format could, thus the long-term outlook for performance-oriented home theater enthusiast is a bright one.
As his headline indicates, Del Colliano seems to be just fine with this eventual paradigm shift. I'm less euphoric and see some rocky shoals ahead.
When the day comes that only a handful of major streaming services – Netflix, Amazon, Hulu, and soon Disney and Apple and others that fund the creation of content and control the content that you are able to view — then some films and television series that are now or in the future considered politically incorrect will begin to disappear.
As the Home Theater Review article also points out (and something I mentioned a few months ago on Ricochet as well), about a year ago, Oppo, arguably the manufacturer of the finest UHD and Blu-ray disc players, exited the market which was essentially the canary-in-the-coalmine signal for what was to come. It remains to be seen whether the more mainstream brands will follow suit – Sony and Samsung in particular. Sony seems to be increasing its market share in the UHD TV market but on the content front, challenged by Netflix, Amazon, and others. If Sony (which owns Columbia Pictures, Tri-Star, and Screen Gems) can continue to compete on producing movies that consumers find compelling, then their studio production and distribution efforts may survive for a time … or Netflix, Amazon, Apple, and Disney may start to chip away at them.
It should be apparent that the number of movies on discs are already beginning to disappear from brick-and-mortar retailers (Costco, Best Buy, Walmart) even as some brick-and-mortars themselves are beginning to disappear. If you accept the idea that the prerecorded disc market will disappear then you should have the same concerns about censorship that you already have about social media sites like Facebook, Twitter, and YouTube (Google) because streaming services like Netflix, Hulu, and soon Disney and Apple have already established their social justice/politically correct wokeness.
Depending on the continued rise and prevalence of SJW-tinged groupthink by those who run some of the largest media and tech companies, it seems highly likely, for example, that content that runs counter to a Left-leaning political agenda will eventually begin to fade away and be impossible to find in streaming libraries. As with the social media giants, their CEOs and ministers of information will talk a good game about how even-handed and fair they are to all content creators even as they quietly blacklist and censor filmmakers and keep their work from being seen. Amazon has recently curtailed its relationship with Woody Allen in its #MeToo wokeness and will no longer fund or release his new films. Just as others in the academic and social media domains (Brett and Eric Weinstein, Dave Rubin) have found, the authoritarian inclinations of their "liberal" brethren can be quite disturbing, Woody perhaps at some point will admit that he and William F. Buckley may have had more in common than he realized.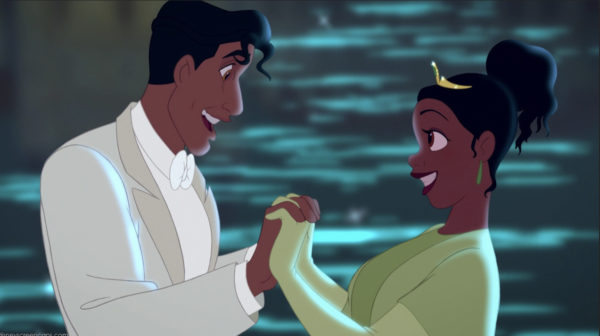 There are several older Disney films that already run afoul of today's SJW zeitgeist. Song of the South will likely never make it to Disney's soon-to-be-available streaming service. Four years ago, a very woke writer for VH1 listed other Disney films she felt were racist including Peter Pan, Dumbo, Lady and the Tramp, Aladdin, The Little Mermaid, and even The Princess and the Frog.
The film lauded for bringing diversity to the world of the Disney princess, with the first black princess, Tiana, is still racist. Critics of The Princess and the Frog have pointed to Tiana's love interest, Prince Naveen, as the movie's biggest problem. While Tiana is "obviously" black — in skin tone, voice, and facial features — Naveen is ethnically ambiguous. Naveen's home country, Maldonia, is left as a question mark, so the audience never really knows where he comes from, and likewise his accent is confusing and difficult to place. It's been suggested that these are all devices used by Disney so that they didn't have to have an identifiably black male playing a king i.e. in a position of power.
J.J. Abrams, who has specialized in sci-fi films and has helped breathe life into both the Star Wars and Star Trek franchises, recently stated he and director Jordan Peele plan to donate the proceeds from their new show Lovecraft Country to fight against the pro-life law, the Atlanta Business Chronicle reports. So, ironically, his success in breathing life into tired franchises, which led to other profitable projects, now enables him to support the continued butchering and dismemberment of children in the womb. Mr. Abrams will be no doubt be welcome on both Disney and Apple's streaming sites because his politics and his social justice street cred aligns quite nicely with these two corporate behemoths. What about films like Gosnell and Unplanned? Will you be able to stream them in five or ten years? Will attempting to even fund projects like these even be possible if crowd-funding sites also prohibit these counter-revolutionary efforts?
We can all admit that there are dozens of films from Hollywood's golden age that make somewhat demeaning or sometimes more overtly bigoted references or treatments of black or Native American characters. If books like To Kill a Mockingbird and The Adventures of Huckleberry Finn are already considered offensive by many of the socialists in academia who have been indoctrinating young, impressionable American minds, then films like Jezebel, Gone with the Wind, and numerous westerns like John Ford's My Darling Clementine (wherein Henry Fonda's Wyatt Earp demands to know who had been plying an Indian with liquor) may become hard to find in a streaming service's library or banned outright.
In the movie Swing Time, Fred Astaire emulates Bill "Bojangles" Robinson and wears blackface in one dance sequence. Even though the late critic Roger Ebert once wrote that this was Astaire's "obvious tribute" to Robinson, it's become more fashionable by the more woke intelligentsia to suggest that Astaire was really making a caricature of the great tap dancer. Swing Time may soon be hard to find on streaming sites. In the film, Rhapsody In Blue, the biopic of George Gershwin, Al Jolson reprises his performance of Gershwin's hit song, Swanee, in blackface. It's not farfetched to suggest that this film would also be marked for extinction by the SJW streaming overlords.
And what of films that poke fun of homosexuals and others in the trans community? Will this scene from Monty Python's Life of Brian be marked as hateful and poisonous and harmful to that community? Will the elderly and remaining Pythons become pariahs even after they've left us for the great beyond?
The best-case scenario would be that the streaming services see that there may still be potential revenue to continue to cater to the more traditional religious or politically right-of-center markets by offering content to stream knowing that it will still offend SJWs who find certain movies and TV shows abhorrent, bigoted and hateful. A worse-case scenario would be that those with right-of-center political viewpoints or those more traditionally religious people may just have to settle with streaming libraries that have been expunged of movies and shows of politically- and religiously-offensive content.
Of course, an even worse-case scenario might play out like the book people in Ray Bradbury's Fahrenheit 451, and those hiding libraries of unapproved and unauthorized UHD, Blu-ray, and DVD discs of movies and TV shows deemed to be oppressive, bigoted, racist, homophobic, transphobic, Islamophobic, or climate denying — may find that they are being monitored, might be ratted out to authorities and even have their libraries confiscated. Maybe even François Truffaut's film of Bradbury's Fahrenheit 451 will someday be banned. No, no … that's just too over the top. Bradbury wasn't really warning us. He was just writing some fanciful fiction.
In the meantime, I'm sure the streaming services will be fair and not limit what can be seen and follow the stellar example already set by Facebook, YouTube, and Twitter. The future is so bright.
Published in General