When I signed up for Group Writing this month, I thought I was going to write about the challenges of gardening in a high-altitude, arid climate with capricious weather requiring a certain ruthlessness. Plants which underperform don't last long in my garden and meet their inglorious end in the compost pile. But, the promises of spring and surviving the last battle (God willing) of late freezes (yes, multiple) have mellowed my mood. So, instead, you'll get some photos working backward in time.
Ice on the Serviceberry tree (Amelanchier Autumn Brilliance):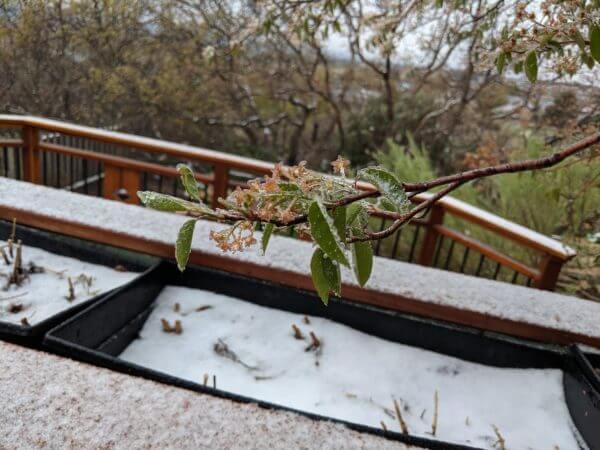 The ice actually helps the tree to retain its fruit, holding the tender vegetative connective tissue at 32 degrees while the air temperature drops below freezing around it (28 degrees for two nights with durations over eight hours each).
Building straw men in preparation: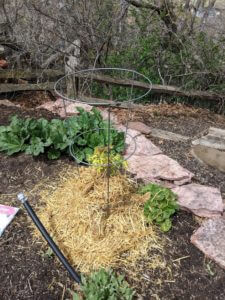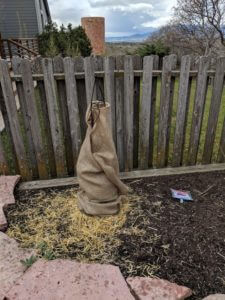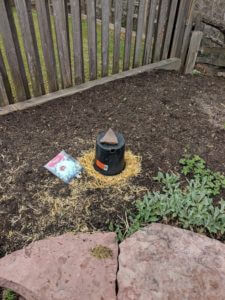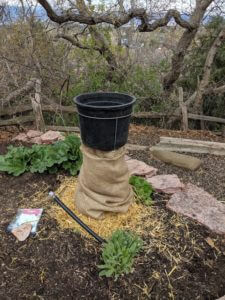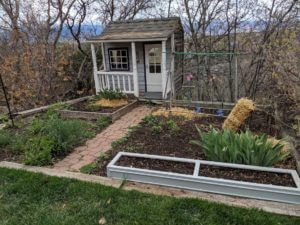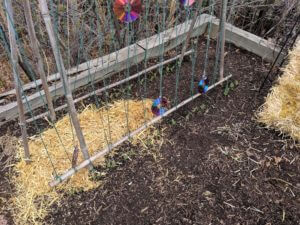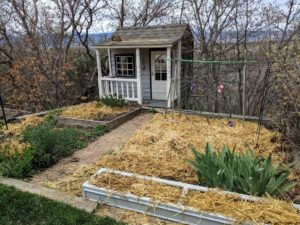 The mostly empty bed is one I'm renewing this year after 30 years of working around old plantings. I dug up and divided Goldenrod Fireworks, many yellow and white Iris rhizomes, and Autumn Joy Sedum among other oldtimers, and gave them away to friends. I've amended the soil (cotton burr compost and Yum Yum Mix) and am trying some new plants, both tender (Dahlias) and perennial (Elderberry Lemony Lace).
The children's playhouse was built by Grandpa Chauvinist when Little Miss Anthrope was about two years old. It sits on stilts in the canopy of some Scrub Oaks with eye-level views of the birds we attract to our feeders. When our garden was included in the FOX Garden Tour last year, the Master Gardeners and I would invite people to go in and then wait for the squeals of delight. We were not disappointed.
This is what the garden looked like last year in full bloom: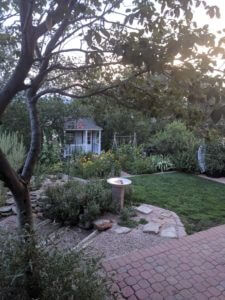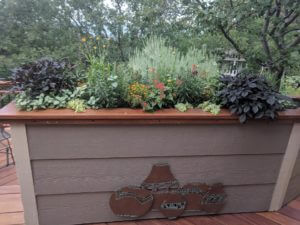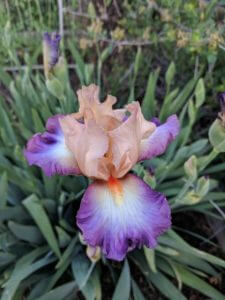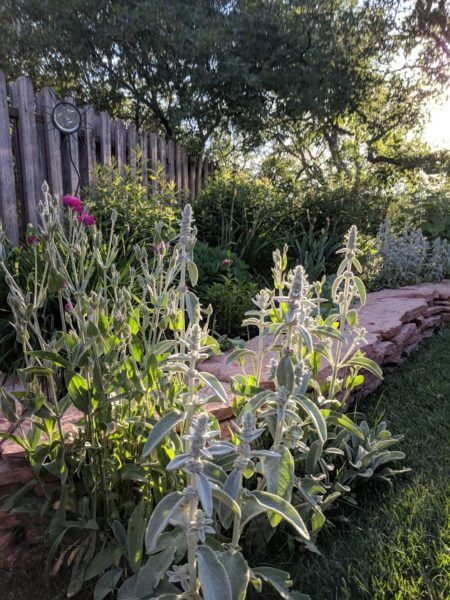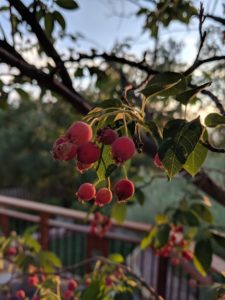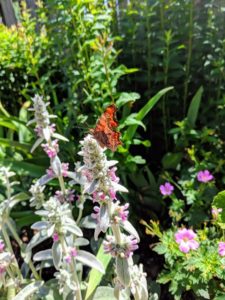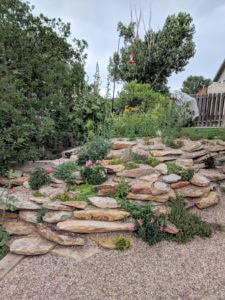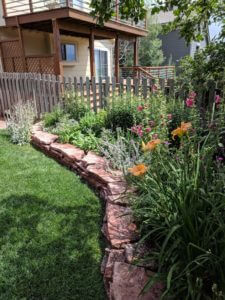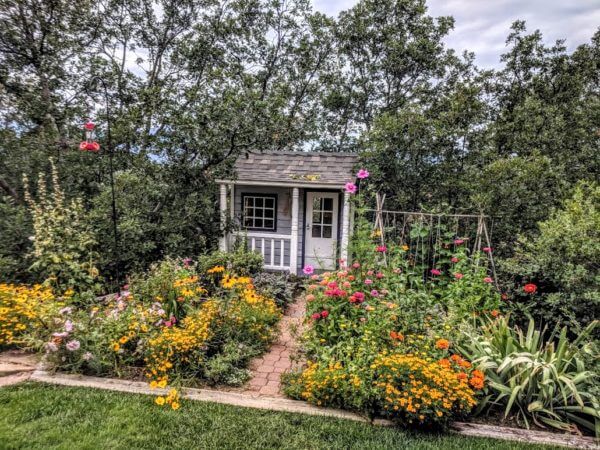 I have a few thousand more photos, so just let me know if you want more. ;-)
Happy Spring!
Published in Group Writing