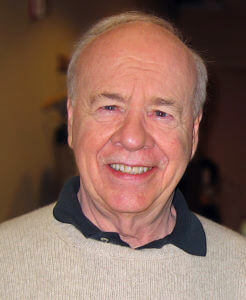 Over the last couple of years, comedic actor Tim Conway has been in the news quite a lot and not in a good way. As Alzheimer's ravaged one of television's funniest minds his wife and daughter were in a court battle over his care. That battle is done as of this morning as Conway has passed away aged 85.
Born Tom Conway, he started his career in local television in the late 50s and early 60s in his hometown of Cleveland. He was writing and co-starring in comic skits that aired as filler for B-movies shown on the CBS affiliate WJW. His partner in crime was Ernie Anderson, whose greatest claim to fame was as the primetime announcer for ABC in the 1970s and 80s ("Next week on The Loooooooooove Boat!") and the father of movie director Paul Thomas Anderson (Boogie Nights). It was in these sketches that he was discovered by actress Rose Marie who was visiting the station during a promotional tour for The Dick Van Dyke Show. She secured him an audition on The Steve Allen Show and his national career took off from there. Tom became Tim in order to avoid conflicts with another, already established performer.
Despite his obvious talents he was forever the second banana. All attempts at being the lead in a series was met with prompt cancellation. His car was easily recognizable around Southern California for its "13 WKS" license plates, noting his string of mid-season cancellations. He was also the guest host on a show that was so bad ABC canceled it after one showing. Turn On (1969) was a sex-centered show by Laugh-In creator George Schlatter. Too risque for its time, some affiliates bailed during the first commercial break while many West Coast affiliates watching the East Coast feed simply refused to air it.
His greatest legacy was his years on the Carol Burnett Show and his ability to send co-star Harvey Korman into uncontrollable fits of laughter with his improvisations, especially in the "Dentist Sketch." In 2013, Conway reminisced about it with Conan O'Brien;
Conway leaves behind his wife, seven children and, thanks to the internet, millions of fans who will revel in his absurdity for generations to come.