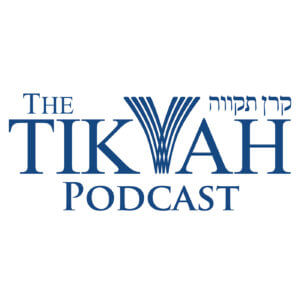 Hello Ricochet! The Tikvah Podcast is the latest show to join the Ricochet Audio Network. (If you haven't listened yet, here it is!) We couldn't be more excited about it. We want you to be excited as well, so let's introduce ourselves…
The Tikvah Fund is a think tank, educational institution, and philanthropic foundation committed to supporting the intellectual, religious, and political leaders of the Jewish people and the Jewish state. We do our work through a wide range of venues, from great books-oriented summer programs, to publications like Mosaic and the Jewish Review of Books, to online courses and podcasts. Intellectually and politically, we're broadly center-right, admiring and learning from the likes of Irving Kristol, Leo Strauss, Leon Kass, Rabbi Joseph B. Soloveitchik, and Vladimir Jabotinsky.
We think politics is important—both in Israel and in America. But Tikvah isn't fundamentally in the business of commenting on the news cycle. And neither is the Tikvah Podcast. Our podcast is focused on asking big questions about great Jewish and Zionists texts and ideas. We hope that by taking a step back, we can help our listeners think a little more deeply about the most significant issues facing the Jewish people, our Christian friends, the State of Israel, and the United States of America.
We hope you'll poke around our archives, where you'll see names that ought to be familiar to Ricochet fans. We've had Jonah Goldberg on to talk about Karl Marx's anti-Semitism and John Podhoretz for a chat about the best and worst of Jewish cinema. You'll also find conversations with some of the sharpest conservative thinkers and writers around today—folks like Yoram Hazony on nationalism and freedom, Matt Continetti on William F. Buckley's fight against anti-Semitism, Yuval Levin on the long way to liberty, Elliott Abrams on Jeanne Kirkpatrick, Russ Roberts on Hayek and the Jewish tradition, and many, many more. We've spoken with those in public service—like Israel's U.N. Ambassador Danny Danon and the Trump Administration's anti-Semitism envoy, Elan Carr. And we've talked to folks you may not have heard of, but who you ought to get to know—incredible women like Malka Groden, a Hasidic mother of two and advocate for domestic adoption, Dovid Margolin, a passionate advocate of late Chabad Rebbe's campaign to establish a moment of silence in American schools, and Robert Nicholson, who dedicates his life to educating his fellow Christians about Israel.
If you like what you hear, we hope you'll subscribe to the Tikvah Podcast in iTunes or your favorite podcast app. And if you have any thoughts or comments, we'd love to hear from you in the comments below or at [email protected].
Published in Podcasts