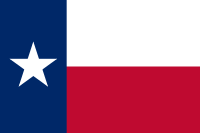 This is what real "hate crimes" legislation and prosecution looks like: "A second man convicted in the 1998 dragging death of James Byrd Jr. is set to be executed this week." A second man convicted of dragging a black man to death is set to be executed by Texas this week. This monster would be spending the rest of his life, maybe, as a ward of the state in California, or Washington State, or New York, or fill in your Democrat-controlled state here.
But see what CNN and the left prioritizes:
Barring a last-minute stay, John William King, 44, will be the second person executed in Byrd's 1998 death. Lawrence Russell Brewer died by lethal injection in 2011. A third man, Shawn Berry, was sentenced to life in prison.

While most murders are brutal, the viciousness of Byrd's killing shocked the world. NBA star Dennis Rodman came forward to pay for Byrd's funeral. Filmmakers produced multiple documentaries. Artists including Geto Boys, Drive-By Truckers and Will Smith referenced the violent saga in their songs. Maryland poet laureate Lucille Clifton penned an ode to Byrd.
Now for the important result, from the left's perspective:
Most importantly, the 49-year-old's slaying spurred Texas and Congress to push through hate crime legislation. The federal act is often associated with the killing of Matthew Shepard, a gay student beaten to death in Wyoming, but the full name of the law is the Matthew Shepard and James Byrd Jr. Hate Crimes Prevention Act.
Mind you, "hate crime legislation" had nothing to do with this set of successful prosecutions. The men conspired to commit murder and to carry out the murder in such a way as to max out the sentencing phase with the worst sort of aggravating factors. All the childhood bed-wetting and "depraved on account of I'm deprived" stories in the world couldn't move the needle back from fry until extra crispy for the two men most responsible.
The third man received the maximum sentence any of the leftist-controlled states would allow, even with "hate crime" legislation. Indeed, Texas is also far more likely to actually ensure that "life" really means the convict will never draw another breath outside of prison. This points to the real motivation of "hate crime" laws being to pick favored victims and to score political points against straw men.
Getting into a bar fight and killing another man is bad, and likely deserves prison time. Tying a man up with chains and dragging him behind a vehicle until the road beats and mutilates him to death is a special level of evil. Every state in the nation already had the criminal statutes in place to make those distinctions, and already was prosecuted accordingly. Indeed, if you shoot your neighbor's dog in her yard, or drag her dog to death, every state has the laws in place to distinguish between the first as "bad" and the second as "depraved." Such laws regard all victims as equal under the law, not marking off some identities as more or less worthy of special solicitude by the courts.