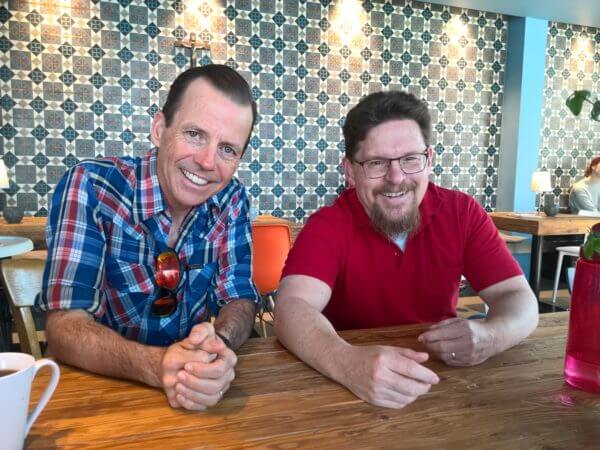 For about two years, Dave Deeble and I have been trying to make arrangements to meet face-to-face since we both live in Germany, he in Herne and I in Diedorf (near Augsburg). Well, Friday, he contacted me while he, Sabine, Lukas, and Lucy were on their way back from skiing in Austria and suggested we meet.
On consulting our respective schedules, we found it worked out for us to meet at the Augsburg Gebetshaus Saturday morning. (The name means "House of Prayer" and it is a place which interested German-speaking readers can find out about here.) We met and I have to thank the good man and his gracious bride Sabine for taking the time to stop in.
We gave them the tour of the Gebetshaus from the rehearsal studio to the guest rooms to the prayer room itself. David and Sabine stayed for our 11 a.m. worship time — it being Holy Saturday, it was focused on the Atonement. Lukas and Lucy made friends with Maedel — in part over Minecrafting — and then they continued on their way.
We also had the much-appreciated opportunity to get to know each other a bit better, which would not have happened without Ricochet. That qualifies, I think, as an endorsement.
Published in Meetups