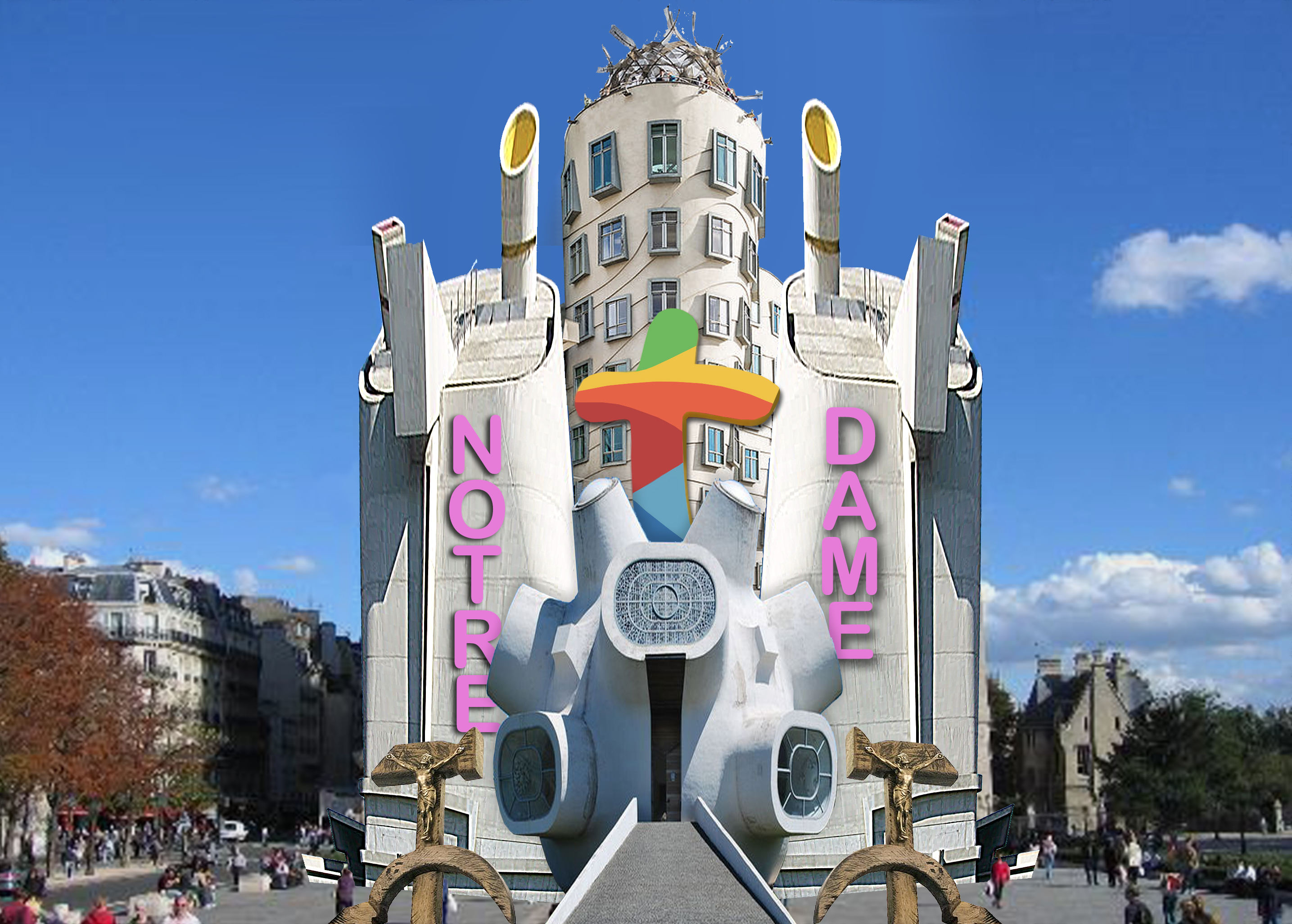 (April 17, 2019, Rome)
The Holy See has unveiled a more contemporary and relevant design for the cathedral of Notre Dame in Paris that was recently gutted by fire. Without waiting for the final analysis on the stability and integrity of the structure, His Holiness, Pope Francis has expressed that this would be the perfect time to simply replace the tired, old gothic cathedral emblematic of a dark and superstitious age of fear and oppression to a much more relevant and welcoming edifice that is reflective of today's Catholic Church and its ongoing mission of inclusiveness and diversity. The Vatican will work closely with a diverse group of architects, designers, and craftspeople of every race, ethnic and gender preference, the French government, and other wealthy benefactors and celebrities to make sure that funds donated for the restoration of Notre Dame are well spent.
* The preceding might be satire.
Published in General