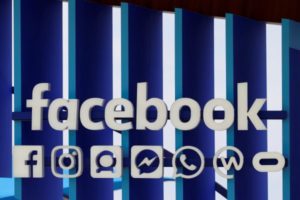 If Mark Zuckerberg's call for more government regulation of the tech sector had been published today rather than over weekend, some might have thought it an April Fools Day prank. After all, what company or industry wants more Washington meddling?
But there's good reason for the Facebook boss to make just such an ask. Politicians on the left and the right have been pushing for new rules or even the break-up of the social media giant. And a slew of controversies has damaged its reputation — election meddling, data privacy, and what the company calls "controversial, harmful, and hateful" content — giving a further boost to anti-Facebook activists and pols.
No can say Facebook isn't responding. Less than month ago, Zuckerberg said the company will shift focus away from public posts on to encrypted messaging on Facebook, Instagram, and WhatsApp. But that's not a tomorrow thing if it happens.
So now Zuckerberg has announced a four-point agenda: a) creating an independent body so people can appeal Facebook decisions on harmful content, b) urging new regulations establishing "common standards for verifying political actors," c) embracing the EU's GDPR law as the common regulatory framework for data protection in the US and globally, and d) making sure new rules "guarantee the principle of data portability [where] if you share data with one service, you should be able to move it to another." A "second judo move," as tech analyst Benedict Evans puts it.
None of these actions, I'm afraid, will satisfy those who see themselves as modern-day progressive trustbusters who view Facebook as a potential win. These are activists who seemingly don't much care that 1.5 billion humans use Facebook daily and derive lots of value from it. (One recent study finds the median Facebook user needed a compensation of around $48 to give it up for a month.)
And there remains the "impossible problem" of how you moderate massive amounts of content. As former Facebook security chief Alex Stamos argues, "So now we have tens of millions of consumers wanting something and tens of thousands of people willing to supply it, with the tech companies in between. … So this isn't about virality, this is about 'How much control do the 2-3 largest tech companies have to block millions of people in free societies from trading relatively small amounts of data?'" And as long as bad things happen on Facebook — and they likely will there and on other platforms — politicians will pounce.
There also is reason to be skeptical of Zuckerberg's GDPR embrace. Big companies have the resources deal with regulations better than small ones. And as Politico finds, "Six months in, Europe's privacy revolution favors Google, Facebook." No surprise there, though it is bewildering that the long-term, anti-competitive, anti-innovation risk of regulations keeps getting ignored. Of course, one way to look at this agenda is as a means of preventing even more harmful regulatory efforts, such as limiting or removing the legal protections for liability for user-created content found in section 230 of the Communications Decency Act. Facebook doesn't want that. And neither should everyday internet users. Again, some critics don't understand the value of the open internet or simply don't value that openness. Those who do understand have to make sure they don't inadvertently aid those who don't.