As a child, I was addicted to a series of biographies written for children. They were undersized volumes, with a textured blue cover and the name of the featured person written in a kind of script. One of those books told the story of Clara Barton. Her courage, determination, and devotion to the soldiers of the Civil War have stayed with me all these years.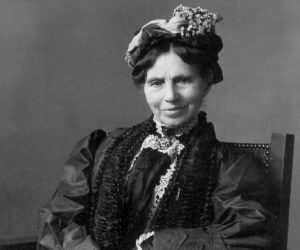 When many people think of Clara Barton, they may think of the American Red Cross, which she founded. But the actions that motivated her to pursue that establishment were amazing and admirable. I'd like to share some of that story, especially the unexpected gift she became to the American soldiers of the Civil War and their families.
Clara Barton was born in Massachusetts in 1821, moving to Washington, DC in 1854. She worked as a clerk in the patent office and earned the same salary as men. Unfortunately, Secretary of the Interior, Robert McClelland, didn't like women working in government positions, so he demoted her to copyist and to making $.10 per hour. (She had been making $1,400 annually as a clerk.)
Her job was eventually eliminated and she returned to Massachusetts but returned to her former position in Washington, DC when Abraham Lincoln was elected in 1860. When Union soldiers were attacked in Baltimore in 1861, she rushed to create a makeshift hospital. Thus, began her medical career.
Clara Barton was not just your average nurse. She was known for requesting and organizing supplies, and eventually badgered government leaders to bring her volunteer services and supplies to the scenes of battle. In August 1862, one surgeon at a field hospital called her "The Angel of the Battlefield."
She was known for getting into the thick of things, repeatedly risking her life to care for wounded soldiers. She was quoted as saying:
I always tried . . . to succor the wounded until medical aid and supplies could come up—I could run the risk; it made no difference to anyone if I were shot or taken prisoner.
Her compassion and dedication were often apparent. She wrote about her experiences, this one at Fort Wagner in July 1863:
I can never forget the patient bravery with which they endured their wounds received in the cruel assault upon Wagner, as hour after hour they lay in the wet sands, just back of the growling guns waiting their turn for the knife or the splint and bandage, not a murmur, scarce a groan, but ever that patient upturning of the great dark eyes, to your face, in utter silence, which kept one constantly wondering if they knew all they had done, and were doing? and whenever I met one who was giving his life out with his blood, I could not forbear hastening to tell him lest he die in ignorance of the truth, that he was the soldier of Freedom he had sought to be, and that the world as well as Heaven would so record it…
Barton returned to Washington, DC in January 1865. She had collected a treasure trove of data about the soldiers she had encountered, and began writing to families who had reported soldiers missing. As a result of her work, President Lincoln, appointed her General Correspondent for the Friends of Paroled Prisoners:
Her job was to locate missing soldiers and respond to inquiries from the grieving friends and relatives of these lost men. She established the Bureau of Records of Missing Men of the Armies of the United States and employed twelve clerks to assist her in this monumental task.

She and her assistants responded to more than 63,000 letters from families searching for lost sons and husbands and friends, most of which required some kind of research. This eventually led to the publication of Rolls of Missing Men that were posted across the country so that anyone with knowledge of their whereabouts or death could contact her. By 1868 they had identified more than 22,000 missing soldiers, but many more remained unaccounted for.
Nor only did she set the stage for creating this position, but she also wrote a powerful final report to the 40th U.S. Congress in 1869. This was part of her final recommendation:
With a view, therefore, of remedying any defect in the existing laws upon the subject, and of removing any uncertainty or propriety of adopting a resolution similar in substance to the following:

Resolved by the Senate and House of Representatives in Congress assembled, That hereafter all persons who served in the army or navy during the war for the suppression of the rebellion, and who are now borne upon the rolls of their respective commands as missing or unknown, and of whom no traces have yet been found, shall be considered as having died in the line of duty, and their legal heirs and representatives, upon proper proof of their being so recorded, shall be entitled to the bounties, back pay and pension the same as if they had been otherwise accounted for.

I have the honor to be, very respectfully,

Clara Barton
 She was a unique gift to this country.
Thank you, Clara Barton