My grandmother was justifiably terrified of polio, which is why she didn't let my mom play with other kids in the summertime, when polio was most likely to strike. My great aunt died in the flu epidemic of 1917, and my father barely survived whooping cough as a baby.
Anti-vaxxers, plagued with fear untempered by experience, and benefitting from herd immunity need to be reminded of a world without vaccines. So Michael Ramirez, who is old enough to remember the very human cost of denying vaccinations, is making a print available at a very low cost to medical professionals for their offices. Sometimes people just need a reminder: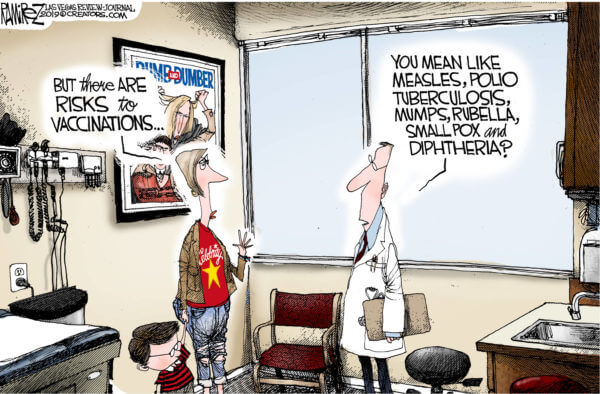 The prints are available for $100 each for medical professionals and care providers here.