This is the top story on Twitter this morning about a casting announcement for a new movie about Serena and Venus Williams: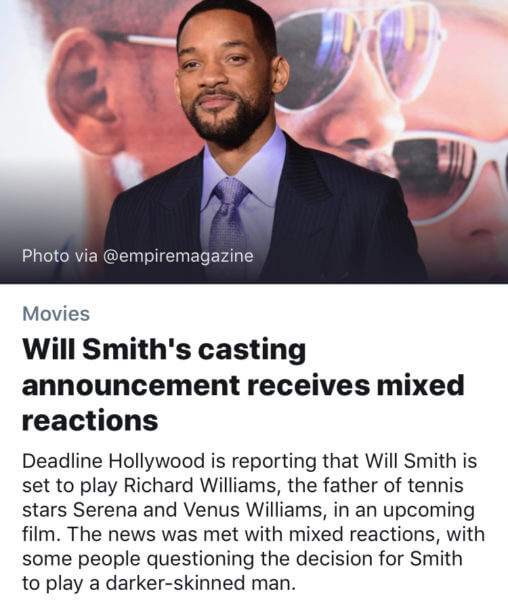 When you click on the story, the objections appear to just be from a handful accounts, and none of them notable. That hasn't stopped Twitter from elevating their complaints to the mainstream, granting them undeserved legitimacy.
The purpose is for clicks, for engagement, for conversation on Twitter about the topic. It's their business model, and you can't fault them for trying to initiate a conversation. The problem is, Twitter (and its ultra-liberal Silicon Valley engineers) are willing to let the enemy of the good be the enemy of the perfect; stoking race wars within the black community in order to do it.
It's not enough for a movie to be made about a black American family that deserves praise and the big screen treatment; but one of the lead actors has to be subjected to a skin darkness check. Should anyone auditioning for the role show their arm alongside a palate of acceptable skin tone pigments to ensure they're dark enough? If the woke police got their way all the time… boy… what a disturbing world we'd all live in.