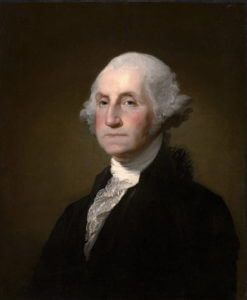 The claims of moral relativism have been the bane of modern society as it has risen in popularity. Its origins started centuries ago, but as Progressivism has continued to dominate the Democrat party, it has paradoxically forecast its own death — and deadly consequences for American society. How has that happened and where will it lead us?
So that we're all on the same page, let me provide a definition of moral relativism. Here's one:
Moral relativism has steadily been accepted as the primary moral philosophy of modern society, a culture that was previously governed by a 'Judeo-Christian' view of morality. While these 'Judeo-Christian' standards continue to be the foundation for civil law, most people hold to the concept that right or wrong are not absolutes, but can be determined by each individual. Morals and ethics can be altered from one situation, person, or circumstance to the next. Essentially, moral relativism says that anything goes, because life is ultimately without meaning. Words like "ought" and "should" are rendered meaningless. In this way, moral relativism makes the claim that it is morally neutral.
Yet George Washington in his September 19, 1796 Farewell Address to the nation said the following:
Of all the dispositions and habits which lead to political prosperity, Religion and Morality are indispensable supports. In vain would that man claim the tribute of Patriotism, who should labor to subvert these great Pillars.
To embrace moral relativism, therefore, a person has to reject our Judeo-Christian heritage. You simply can't believe in a Creator who has provided laws to live by, and hold to the belief that "anything goes."
Moral relativism is the system that has dominated culture, politics, and legislation for years, and yet the public has become inured to its consequences. It has been portrayed as a foundation for tolerance, equality, and fairness. We have instead come to see that moral relativism is only about intolerance, elitism and a degradation of the human spirit and ability to grow and prosper.
Recently I realized that Progressives have begun to recognize the limitations of their own commitment to moral relativism. As they become enamored with power and possibilities, they understand that they are really not interested in their original premises. In fact, there is little about the establishment of this country and its foundations that they understand or appreciate. They now realize (or are finally admitting) the direction in which they want to lead us.
The future is not about tolerance, equality, and fairness. Instead, it is about rejecting and demonizing ideas that are out of sync with their own. Those conflicting ideas are not only to be criticized, but they are to be banned out of the mainstream discussion. They do not truly believe in equality for all: they demand that those who have more must sacrifice their own fortunes for anyone who has less. They have set no limits on how much they think they are entitled to confiscate; the abuses by those who have more than others (because their riches must have been ill-gotten) are inexcusable, no matter how they say they were acquired. Finally, fairness is about making sure that everyone is taken care of, no matter their conditions or how they found themselves there. Anyone who has less is entitled to more, no matter what opponents say. Those who have more must give to those who have less. Period.
Larrey Anderson described this incoherence in the American Thinker in this way:
A standard of standard-less behavior… Where society agrees to a social contract to have no social contract…fostering a cult of tolerance, where those who enter avoid the difficult process of making an actual (moral) choice and get to feel good about it…where political correctness enforces this 'approved' way of thinking, contradicting the very concept of tolerance that they elevate.
So moral relativism is on its last legs. Those of us who recognize its incoherence see that it's becoming too difficult to maintain the illusions of past definitions. Everyone is not entitled to his or her ideas, nor to those things they have earned or acquired. They must sacrifice their fortunes to those who have less. We must embrace a new belief system, a 21st-century religion. And those who say this process has failed in the past don't understand the power of Progressivism (known by those hidden behind the curtain as totalitarianism.)
Welcome to "The Fair Society."