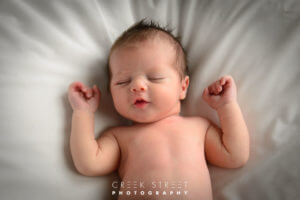 In 1956, an infant contracted whooping cough. It was agonizing for the family to watch a child suffer through this illness. She was so sick one day that her parents had to call the fire department; they were able to revive her and likely saved her life. This incident took place just before the whooping cough vaccine came out.
That infant was my sister.
We are now experiencing a serious measles outbreak in this country, primarily because so many parents still believe the myth that vaccines cause autism. Even though the study that made this claim was debunked, the lie has remained alive. Now we have children coming down with measles currently at alarming levels, because so many children have not been vaccinated:
The Centers for Disease Control said so far this year, there are 101 cases of the measles in ten states and 58 cases of the mumps in 18 states. As these outbreaks grow, experts said vaccines are the key to stopping them.
'It's incredibly effective; 97 percent effectiveness with two doses of the vaccine, which is what's recommended for children – and it's inexpensive,' Clark County Public Health Director Dr. Alan Melnick said.
The MMR vaccine is for measles, mumps and rubella; there is also an MMRV vaccine which also covers chicken pox.
Although people downplay the dangers of these childhood diseases, the CDC doesn't :
Measles can be dangerous, especially for babies and young children. From 2001-2013, 28% of children younger than 5 years old who had measles had to be treated in the hospital.

For some children, measles can lead to:
Pneumonia (a serious lung infection)

Lifelong brain damage

Deafness

Death
So refusing to vaccinate children has serious implications for all children. If we want to see what happens when vaccination levels drop, we only need to look at the Philippines:
The Philippines is in the midst of a growing measles crisis, with at least 70 deaths, mainly of children, in the past month. In January, there were 4,302 reported cases of measles in the country, an increase of 122% on the same period last year. The outbreak has been blamed on a backlash against vaccinations. The outbreak has continued into February. Last week, a measles outbreak was declared in Metro Manila – populated by 12 million people with many living in poverty-stricken slums. This follows 196 reported cases in January, compared to just 20 recorded in the same period last year. In Manila, 55 children under the age of four have died of measles since the beginning of the year.
In addition, there is a worldwide increase in cases:
The outbreak in the Philippines follows an alarming wave of measles cases worldwide, which has been blamed mainly on conspiracies and misinformation around vaccinations, particularly in Europe and the US. There has been a 30% increase on measles cases worldwide since 2016, according to WHO.

Overall, south-east Asia is one of the few regions where measles vaccinations are on the rise but other countries in the region have seen recent outbreaks similar to the Philippines. In November last year, a measles crisis was declared in the majority-Muslim southern regions of Thailand, which have high levels of poverty, even though the disease was said to be almost eradicated in Thailand. There were 4,000 measles cases reported in Thailand last year, causing the deaths of at least 22 children.
In a global society that travels a great deal, we are going to be exposed in this country to those in Europe and Asia who come here and bring this highly contagious disease with them.
Due to the drop in immunizations in the U.S., we are also losing our "herd immunity." That provides resistance to a contagious disease if a high proportion of the population is immune to the disease, i.e., has been vaccinated. With so many parents refusing to immunize their children, this mass protection is disappearing.
What can be done? Many people understandably do not want the government to step in and legislate a requirement for vaccinations; I agree. I also think that using a rational approach to a highly emotional issue has proven to be less than effective. I recommend that we take a dramatic approach.
Have you seen the whooping cough advertisement for a vaccination? I think the times call for this type of approach.
Any other suggestions?