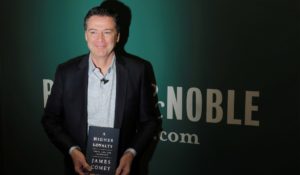 So … this morning, I'm minding my own business, not looking for trouble or anything to set me off, not reading or commenting in a conversation about "you know who," when I see a headline at Fox News (I know … I know … one of the wiseacres will say going to Fox is looking for trouble, but I was only looking for what the MSM thought was newsworthy today, keeping myself informed on current events and all of that … but I digress … what was I talking about? Oh yeah, this headline at Fox News):
FBI Scrambled To Respond To Hillary Clinton Lawyer:
Newly released internal FBI emails showed the agency's highest-ranking officials scrambling to answer to Hillary Clinton's lawyer in the days prior to the 2016 presidential election … [after] hundreds of thousands of potentially classified emails [were] found on former Rep. Anthony Weiner's laptop.
The names Page, Strzok, Comey, Baker leap off the page and they indeed were "scrambling." I mean, after all, Hillary's lawyer was asking questions and demanding answers of her FBI. Here's what these newly released emails (solely in response to a lawsuit by the transparency group Judicial Watch) included (when not redacted):
"I received the email below from David Kendall and I called him back," then-FBI General Counsel James Baker wrote to the agency's top brass, including Comey, Page and Strzok, in an email. "Before doing so I alerted DOJ via email that I would do that."
The FBI and DOJ were doing the bidding of HRC's lawyer. And pronto. Well, after all, they had always shown such deference to HRC and her people. Remember the FBI sham interviews of Cheryl Mills, Huma Abedin and others of the HRC team? Federal Judge Royce Lamberth stated that he:
"[F]ound that Cheryl Mills had committed perjury and lied under oath in a published opinion I had issued in a Judicial Watch case where I found her unworthy of belief, and I was quite shocked to find out she had been given immunity in — by the Justice Department in the Hillary Clinton email case," Lamberth said. "So I did not know that until I read the IG report and learned that and that she had accompanied the Secretary to her interview."
Hmmmm. Compare and contrast Comey's FBI treatment of General Michael Flynn with that of Cheryl Mills. Something is rotten in the state of Denmark the DOJ/FBI. As stated in the article by Judicial Watch President Tom Fitton:
"It is big news that, just days before the presidential election, Hillary Clinton's personal lawyer pressured the top lawyer for the FBI on the infamous Weiner laptop emails," Judicial Watch President Tom Fitton said in a statement. "These documents further underscore that the fix was in for Hillary Clinton. When will the Justice Department and FBI finally do an honest investigation of the Clinton email scandal?"
This all just chaps my hide … again! After all, just last June, I started a conversation on much this same topic and the utter hypocrisy of the Democrats, FBI, DOJ, and almost all of the commentariat in the MSM. But last June, we were finally hearing that the Mueller probe was nearing its end. McConnell and Sessions were calling for it. And yet, here we are coming on a year later.
I want symmetry. I want a Trump Option for HRC rather than the Unicorn Option she got. I want a Special Counsel for Hillary Clinton. What's good for the goose is good for the gander. Right? Right?! I want the truth!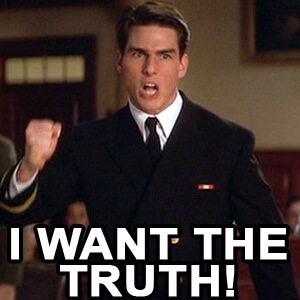 Oh … during all of this hullabaloo, here is the only thing Director Comey had to say:
And, in the face of mounting criticism aimed at the FBI, the documents revealed that Comey quoted poet Ralph Waldo Emerson by assuring his subordinates, "To be great is to be misunderstood."
SRSLY?! I want Comey in jail. And Clapper. Brennan. Strzok. Rosenstein. McCabe …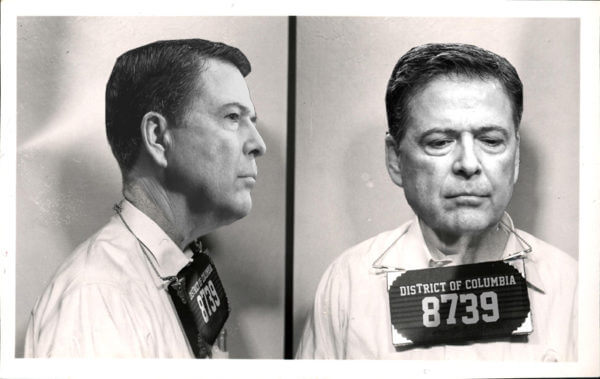 Oh … and one more thing…