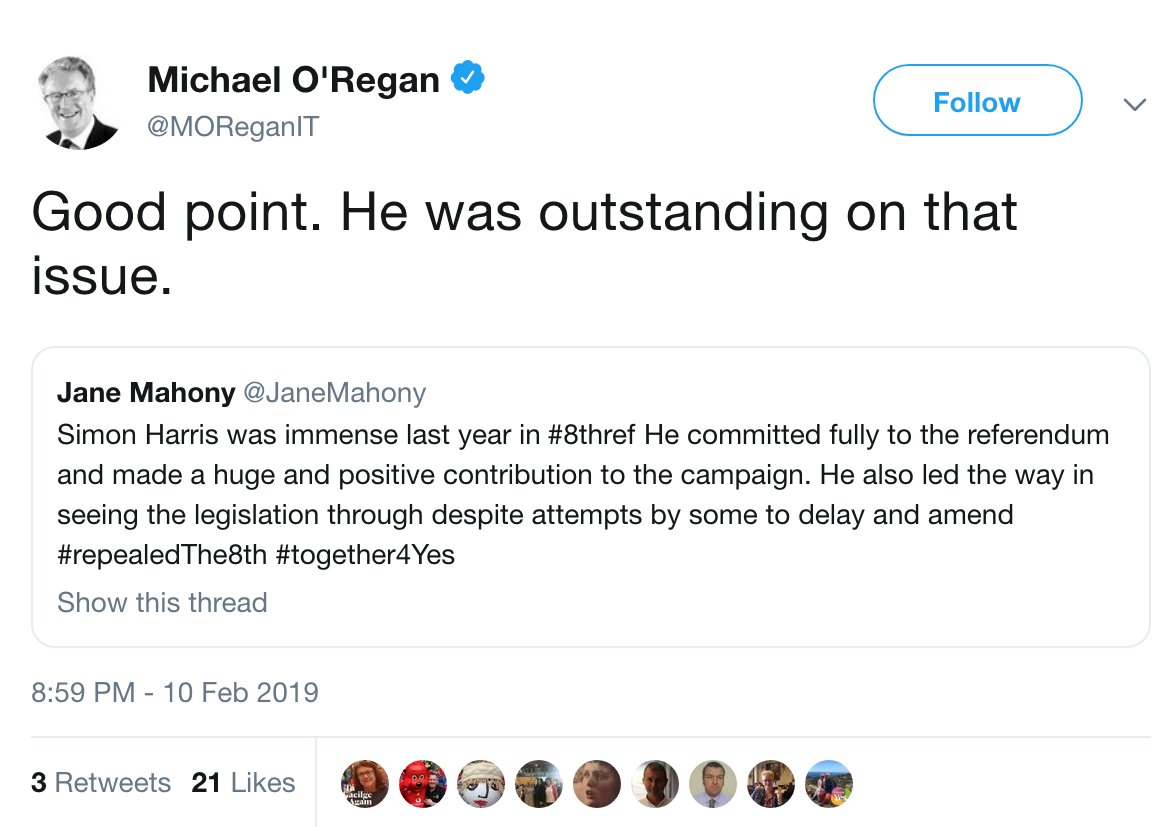 The Irish Health Minister is in deep trouble. Simon Harris allowed the new children's hospital's costs to over-run from under a billion to now over two billion. Yes, TWO BILLION. It will be the most expensive hospital ever built, but Harris has claimed he knew nothing about the cost over-run.
Now you'd expect Ireland's journalists to be all over him for this, but instead many are near dead silent. Or worse they post nonsense like the above. This account is run by the Irish Times' (our version of the NYT) chief political correspondent Michael O'Regan. In the tweet, he is responding to another person who is sympathetic to Harris for all his achievements, that he not be remembered for his incompetence. The "journalist" praises Harris for his handling of – wait for it – Ireland's repeal of the ban on ABORTION.
I said it last year and I'll say it again: Ireland's press gave Harris a shield from all criticism because he supported abortion, and now even when he faces deserved abuse and hopefully soon to be unemployment, they still offer praise. The destruction of the unborn is rewarded by Ireland's "journalists". They value liberal causes like abortion above all.
They make me sick. This isn't an American disease; journalism across the world is in crisis. They deserve the contempt that many show them and more so.