As AOC walked into the room, people were talking excitedly and laughing. They were anticipating the meeting that would begin in a few minutes. She waved at people, shook hands and smiled warmly. Slowly people drifted to their chairs and the chatter slipped into an electrified silence.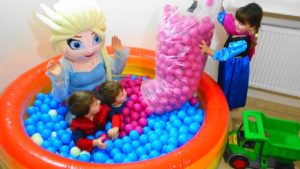 AOC stood at the front of the room, her hands folded in front of her, looked around the room and made eye contact with several people. They smiled back and nodded to acknowledge the gravity of the moment.
"Hi, everyone! Thank you so much for coming today. We have important work ahead of us and are at the brink of a brand new approach to green energy. It will transform the United States and set an example for the entire world. And you will be a significant part of that transformation. Isn't it exciting?"
The people in the room jumped to their feet and applauded, looking at each other and nodding their delight. AOC held up her hands for silence and continued.
"We are going to take a brainstorming approach to identifying the changes that will be made. In typical brainstorming style, no idea will be rejected. We want to be as creative and bold as we possibly can. Bob will type your ideas and project them on the wall so that we can make sure we capture every single recommendation. Any questions?"
No one said a word. Everyone leaned forward in their chairs, anticipating the start of this momentous opportunity.
"Who wants to start?"
Shouted remarks cascaded into the room. AOC laughed and said, "Now we have to be orderly about this process so no ideas are lost. Please raise your hand and I will call on you as quickly as I can!"
Omar raised her hand first. "I think we need to make sure that everyone will be taken care of whether they are willing to work or not!"
"Great! Who's next."
The floodgates were open and Bob was doing his best to capture all the ideas. The projected page filled with new ideas: destroying cattle and planes, or converting planes to natural gas; requiring that people drive only electric cars; zero carbon production in ten years; phasing out nuclear power.
"Oh no, we can't put that out there yet," Markey said. "We need to 'include' nuclear for now to keep the nuke proponents off our backs.
AOC nodded in agreement. "There are some battles we just don't want to tackle right now. What else? Let's come up with ideas that no one has ever thought of! Let's be bold!"
The ideas kept coming for the next 20 minutes. Occasionally someone would voice a concern: were they being realistic, were these goals possible, how would the public respond? Each time an objection was made, AOC gently chided them that this was a brainstorming process, so discounting ideas was not permitted. Finally a man near the front of the room asked, "But shouldn't cautionary notes be included for that very reason?"
The group roared its disapproval and the person visibly moved back into his chair.
"I think you have your answer," AOC said quietly.
For a moment, the room was silent. Then AOC said, "Okay! Any more suggestions."
A couple more people offered ideas, but it was clear the energy was more subdued.
Suddenly AOC called out, "Good! We've got an innovative and exciting collection of ideas. Bob will put them together and tomorrow we will go public."
A woman called from the back of the room, "Shouldn't we look at a draft first and make sure we want to support this package?"
AOC looked at the woman, shaking her head. "I don't think we need to do that. We need to trust that our package will stand on its own merits, that it comes from a group of forward-looking thinkers, and that the public will embrace our cause. Let's go for it."
Nearly everyone in the room jumped up and applauded. The few people who had stated concerns held back, looking around at the others or looking down at their hands in their laps.
"We're going to change the world. And you will be part of that movement.
Congratulations!"