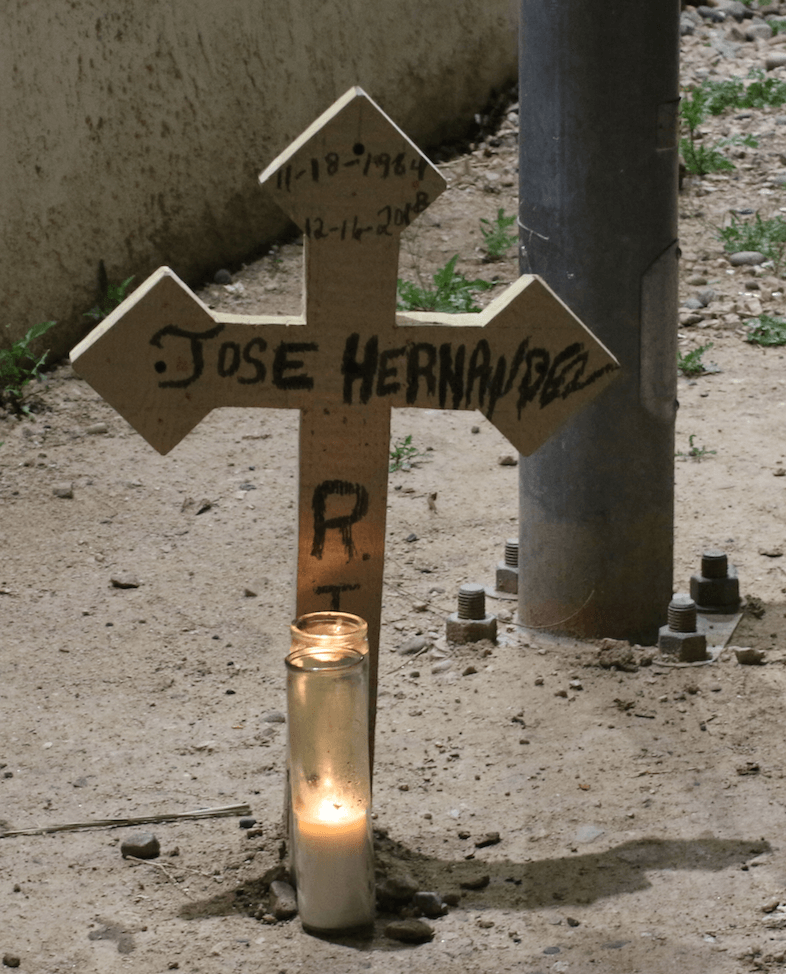 In mid-December, I wrote about the murder of a convenience store clerk in "Drug Dealing: Not a Victimless Crime." In that piece, you saw the rapid response of a makeshift shrine, with many prayer candles burning. Now, that temporary shrine is replaced with a permanent cross, lit by two prayer candles at all times.
The cross confirms the sparse details given in a follow-up KTAR news story, shortly after the murderous attack, or robbery attempt:
Jose Alcarez-Hernandez, 54, died in the shooting that police said may have been the result of a robbery gone bad.

The second shooting victim was hospitalized in serious condition.

Police said they have not identified him due to safety concerns.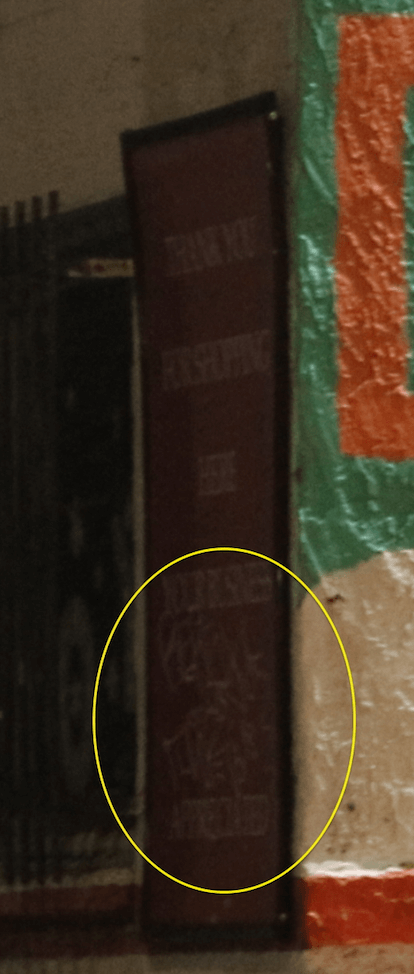 As I stopped to take a photograph of the permanent memorial at Z Convenience Store, I noticed someone had tagged a sign on the outside of the store. I looked back at the photographs I took the day after the shooting, and saw the same markings. So, it appears a gang put its mark on the business. Does this clarify the "safety concerns" over protecting the identity of the surviving shooting victim?
Meanwhile, the killer is still at large. The City of Mesa points you to CrimeReports.com for basic information on types, dates, and locations of reported crimes. Here is what is reported:
Homicide
2100 Block W MAIN ST
Dec 15, 2018 around 11 PM
Case No.: 20183490849 -1
Mesa Police Department
There have been no follow-up stories since the week after the murder. The hand-painted cross outside the store tells us that Jose Hernandez was born November 18, 1964, and was killed December 16, 2018. Those who placed the cross pray he may rest in peace. Two prayer candles, one freshly lit, the other burning down, ensure the cross will never be unilluminated.
May his family get justice in this world.