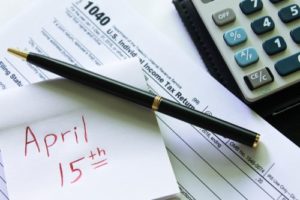 Nearly doubling top tax rates is hardly a risk-free policy proposal. Of course that is not the impression being given by some policymakers pushing the idea. But even a cursory survey of economic opinion reveals big tax hikes come with trade-offs, just like pretty much any other policy idea.
For instance: A recent UChicago-IGM Forum survey found that 63 percent of economists surveyed (with responses weighted by each scholars confidence level) "disagreed" (52 percent) or "strongly disagreed" (11 percent) with the notion that a 70 percent top rate "would raise substantially more revenue … without lowering economic activity." On the other side, 17 percent "agreed" and 4 percent "disagreed."
Taxes matter. Tax rates matter. Incentives matter. In "Taxing Top Earners: A Human Capital Perspective" from Georgetown University, researchers find that the "revenue maximizing top tax rate in the US is approximately 49 percent" — not 70 percent or higher — because "an increase in the top tax rate reduces the benefit of skill investment but not the cost of skill investment. Thus, the skills of top earners fall."
Or as one of the paper's authors, Mark Huggett, has explained, "Suppose you're a 25-year old in medical school, and considering taking on a medical specialty that might involve many years of hard work and lower earnings. Yet, you also know that once you become a great doctor, you will be compensated very well. … If you learn that the top tax rate increased from 42.5 percent to 73 percent, you may decide taking on that medical specialty is not a good decision."Now imagine that thought process taking place across a $20 trillion economy of more than 300 million people. Maybe something for policymakers to consider. Also worth checking out is this Tax Foundation summary of research regarding taxes and economic growth. And "Should the Top Marginal Income Tax Rate Be 73 Percent?" by several of my AEI colleagues provides a great overview of the deeper economic issues surrounding the prospect of much higher tax rates.