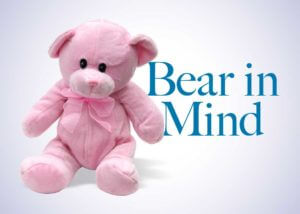 When a person mentions "hospice," people respond as if you are talking about death. No one likes to have that conversation. And yet, we will all die. Some of us will die with dignity with loved ones around; others will die alone and without comfort.
So I think it's important not just for people to know about hospice (and I think lots of people already know about it), but to realize that being a hospice volunteer entails much more than watching people die. I want you to know at the very least what a volunteer can do, and how deeply rewarding it can be.
Naturally, a key part of volunteering can be interacting with people who may have only days or months to live, as well as offering support to their caregivers. Chances are you are either drawn to provide comfort to these folks or you're not. But if you feel that hospice is a worthwhile venture, and you wish that you might help, here are the opportunities offered where I volunteer, and I'm certain that a hospice near you offers similar programs.
We have a "Cornerstone SALUTES" program to honor our patients who are veterans; a family member often requests this ceremony. It is a pinning ceremony where a Veteran hospice volunteer presents the patient with a special pin and certificate of appreciation. Volunteers also provide Veteran-to-Veteran companionship and conduct interviews for the Veterans History Project.
There are special programs for teenagers, 14-18 in the hospice offices and at community events.
A program called "Bear in Mind" asks people to make stuffed bears and to complete other sewing and crafting projects.
Volunteers can help patients who have pets.
We offer pet therapy, music therapy, art therapy, massage and can help create a "Life Review Program."
This list isn't even complete; there are other opportunities available. In addition to meeting with patients, I plan on giving presentations on hospice. I especially appreciate that the work I want to do and the number of hours I want to spend are entirely up to me. I can turn down any assignment for any reason.
So if you've thought about volunteering, want to be a part of a program in your community that serves, directly or indirectly, those in the final stages of their lives, consider hospice.
I am grateful to have the opportunity to serve them.