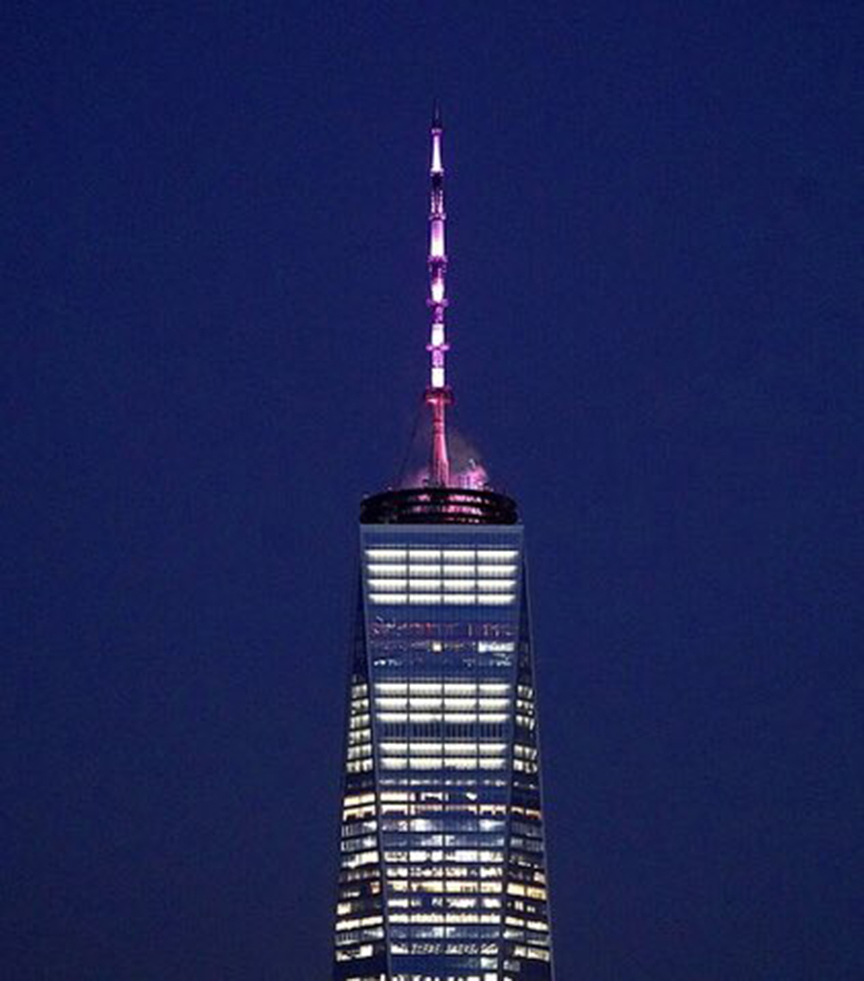 A portal to Hell has opened in New York State. It was opened by elected members of the state legislature and by its governor, who was baptized in the Catholic faith and vowed at the sacrament of Confirmation to be a soldier of Christ. However, through his advocacy and promotion and the joy that he expressed when he signed the deceptively named Reproductive Health Act, Andrew Cuomo has switched allegiances and is now a soldier of Satan and his soul now is closer to eternal damnation and torment.
The name of this new satanic law is a lie and something we should expect from the Lord of Lies and those who have done his bidding. It does nothing to promote human reproduction but instead authorizes abortionists to inject fully-formed children in the womb with lethal poisons and to be brutally and horrifically killed up until the moment of live birth on the pretext that a mother's ensuing life after the birth of her child might be stressful and emotionally challenging.
There are those non-believers, even regrettably some in positions of authority within the Catholic Church, who will scoff at the idea of Hell. Too many bishops and cardinals and many priests have avoided speaking about eternal damnation because they want the Church to be more inclusive and don't want to frighten children. There are frauds and deceivers in the Vatican hierarchy who don't even believe in Hell, reject the Apostles' Creed, and some who may be following a different master. But as Saint Padre Pio replied when someone commented to him that modern people don't believe in Hell, "They'll believe in Hell when they get there."
Some believers hold to the notion that Christ is more like Fred Rogers's TV persona, "Mr. Rogers" or a huggable hippie from Marin County and attend Mass with the same carefree attitude of attending a backyard pool party. Of course, it's difficult to reflect on the meaning of Christ's life, his lessons, his warnings, his occasional anger, his passion, his time on Earth or his descent into Hell after his crucifixion when folksingers or Broadway musical aspirants bellow and screech into microphones on the altar.
Priests should not care if the thought of eternal damnation scares parishioners. Priests were ordained to bring people not only to the faith but to salvation to be judged and hopefully be received by Jesus Christ in Heaven. They were ordained to do everything they could to help people avoid eternal damnation. For over two thousand years, the apostles and the Church taught that if one dismisses the potential of eternal damnation and lives a life of sin and depravity then one is destined for Hell.
And what would Christ have said of a man, a baptized and confirmed Catholic, who through his advocacy and his office grants authority to those who would kill God's children before they can take their first breath of air, before they can cry out and announce themselves to the world; a man who would happily deprive them of the opportunity to fulfill their lives, to love and be loved, to laugh, to experience not simply the joys of life but also the opportunity to face its suffering and challenges with courage and dignity? As I type these lines, my own autistic, speech- and mentally-challenged 26-year-old son is happily babbling and declaring something indecipherable. He had a good night's sleep is rejoicing in life for this new day he has been given.
Andrew Cuomo, in his zeal and apparent enthusiasm to promote this heinous act for years and then sign it and celebrate its enactment by ordering the pink illumination of the spire on One World Trade Center and other landmarks is not merely 'spiking the football' but his celebration is tantamount to spitting in the faces of Our Lady and Jesus Christ.
If one believes what Christ taught, then for what he has done, Andrew Cuomo hasn't simply risked going to Hell; Andrew Cuomo should go to Hell. His salvation may lie in working to overturn this evil law before he dies even as children become routinely murdered before having a chance for and their right to life. May God have mercy on Andrew Cuomo's soul. May God have mercy on the souls of priests and bishops in New York too cowardly to say what I have just written. May God have mercy on all of our souls.