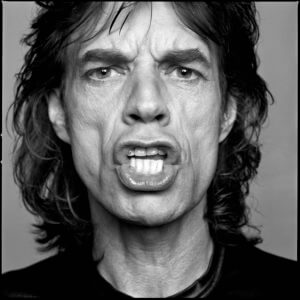 We always want what we can't have. Aristotle, Shakespeare, and Mick Jagger understood that the grass is always greener on the other side of the fence. Most literature is based on this concept, and religions are designed to deal with it. This longing for things you don't have could also be described as an endless effort to improve your life, which is not such a bad thing. Which is fortunate, because this is simply human nature. It can be temporarily suppressed, but not extinguished. Even temporarily suppressing it often requires powerful drugs. Accepting the way things are is simply not the way we're wired. Humans are restless.
On the other hand, humans also crave security. You would think that this would tend to balance our dangerous restlessness with the safety which comes with the desire for stability. You would be wrong. Our desire for security often leads us into the protective arms of strongmen, tyrants, and/or powerful centralized governments which offer to protect us from the big bad world, in exchange for some of our money and freedom. This secure protective cocoon is where the conflict starts.
Our desire for security leads us to some form of socialism, which assures us of food, housing, medical care and so on. People want that security, but they also find it stifling. They want to follow their dreams and slay ever bigger dragons, and socialism's steady erosion of their personal liberties begins to feel less like a safety net and more like a cage. True happiness is best kept just over the horizon, just out of reach. Once we reach it, we want something else. That keeps us striving and improving. That's just human nature.
Progressives understandably view American slavery as our unforgivable sin. During this horrible chapter in our history, slaves were fed, clothed, and housed, but had no freedom. Now progressives want us to give up our freedom in exchange for being fed, clothed, and housed. And they expect this turn out well. This time. I mean c'mon! This isn't slavery, right? Just give everybody everything they need, and they'll be happy, content, and easier to control. Peace and tranquility will reign for generations.
That has never worked. When you consider human nature, it can't work. As I mentioned above, this is a common theme in literature. The Keanu Reeves movie "The Matrix" makes this delicate point with a sledge hammer. It was a bit oversimplified and overdone, but the point of the movie is valid. Giving people everything they want does not make them happy. You would think that if you give someone everything they wanted, they would be happy. You would be wrong.
Spoiled kids are not happy; in fact, they are incapable of happiness. Spoiled kids are miserable, and they tend to lash out at those who spoil them. Giving people everything they want does not make them happy. Or content. Or easy to control.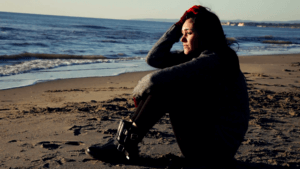 Quite the contrary.
Aristotle's view of the telos – that rewarding labor is a pre-requisite to happiness – is very insightful. Most people can't be happy just sitting on a beach. Not for long, at least.
Even if Democrats and other socialists really did want everybody to be happy (…and I believe they actually do…), they should understand that it is not in their power to give people happiness. No government can meet the changing needs and desires of each one of millions of people. Each person must go find their own fulfillment and happiness. You simply can't just hand it to them.
Our founding fathers, who had read Aristotle, carefully chose their words when they said that American citizens had, "the right to pursue happiness." They knew that government could not give anyone happiness, but that it most certainly could take it away. The Constitution was written not to give people happiness but in an effort to prevent the government from taking it away from its citizens.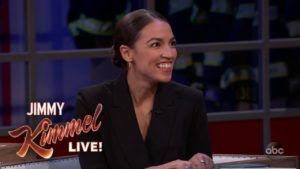 There are progressives who view our Constitution as a quaint document on yellowed paper from hundreds of years ago. They view it as no longer relevant. They also tend to view "The Matrix" as insightful commentary on the human condition. You might expect this dichotomy to lead them to read and think more on the topic.
You would be wrong.