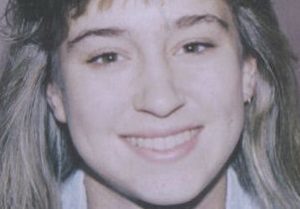 1. I was carpooling with some people on a six-hour trip (to Urbana), but before we could start, we had to get on the highway. Our GPS navigator took us right past the highway on-ramp we all knew, down some other road, then on a crazy four- or five-mile detour through other neighborhoods and odd side streets, finally coming full circle, back to the same on-ramp where we had started, which, this time, we took.
2.  For the next six hours, an extroverted older guy (maybe in his sixties) sat next to a younger guy (early twenties) and tried to make polite conversation. Even though they didn't know each other previously, the older guy was friendly and full of energy, and it was clear that he really valued human interaction. The younger guy sometimes engaged, but his talking and even his listening eventually trailed off, as he lost interest in the conversation and paid more and more attention to reading whatever was on his phone. Perhaps unintentionally, the younger guy's visible boredom sent the message loud and clear that he wasn't interested in talking to the older guy. I ended up feeling bad for the older guy, and spending a lot of the trip engaging with him, even though we were sitting in different rows and had to crane some to make it work.
3.  A friend of mine, a psychologist, notices a trend: She has always had toys available in her waiting room, for any children who come. At the beginning of her career, it was a pretty reliable rule that children loved toys; now, some decades later, children seem less and less interested in the toys, or anything that requires manual dexterity to manipulate or use; the children may pick up a toy briefly, but they become frustrated or lose interest much more quickly, and revert to the one thing that still can hold their interest: a screen.
4. Research suggests that all this screen time may also make people that much less adept at relating to their fellow human beings:
Children's social skills may be declining as they have less time for face-to-face interaction due to their increased use of digital media . . .

UCLA scientists found that sixth-graders who went five days without even glancing at a smartphone, television or other digital screen did substantially better at reading human emotions than sixth-graders from the same school who continued to spend hours each day looking at their electronic devices.
If you're like me, you can immediately think of at least a half dozen people you know (mostly, though not only, male) who have enough trouble with basic human interaction as it is; the last thing they need is additional headwinds making it worse…
5.  I go on a date with a girl. She spends the whole time texting her friends.
This one needs no further elaboration because you've already heard it or lived it so many times yourself.