On Instagram this morning Beto O'Rourke posted a picture of himself getting a dental cleaning. I'm doing Ricochet members and readers the courtesy of linking the picture here instead of embedding it into the post. You are all quite welcome.
Ever since Alexandria Ocasio-Cortez won support and notoriety by Instagramming some cooking scenes, other Democratic politicians have tried, largely without success, to replicate her relatable social media posts.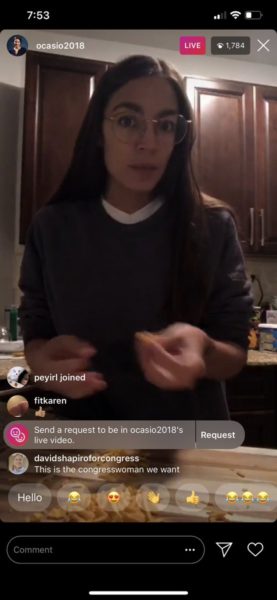 So what does it look like done badly? Well, Beto is one horrifying example, and my friend Allie Stuckey posted a hilarious interpretation of Elizabeth Warren trying her hand at Instagram as well:
The real version was almost as awkward:
So how can these Democrats go about being relatable? Well, for starters, understand what drew voters to AOC's kitchen dispatches: authenticity. It's not authentic to pretend to be someone you're not, nor is it authentic to post shots that would make your own mother recoil. Nobody needs to see a dental cleaning. What do people love seeing? Well, here's a few examples from my own Instagram account (feel free to follow, folks…
Pets and kids. What kind of monster doesn't love pets? Or kids? Or both?
2. Humor. Without taking yourself too seriously.
3. Getting into the nitty-gritty of life's trials and travails, while keeping yourself real and not making people uncomfortable.
4. And yeah, everyone loves food and nature, without being too showy.
And when all else fails, it doesn't hurt to have a baby in your car. Well, it does actually hurt a great deal. But your social media metrics will be off the charts.
Published in Entertainment