Our lives aren't defined by our challenges. Instead, we get to define our lives by how we respond to those challenges. – Gov. Greg Abbott (TX)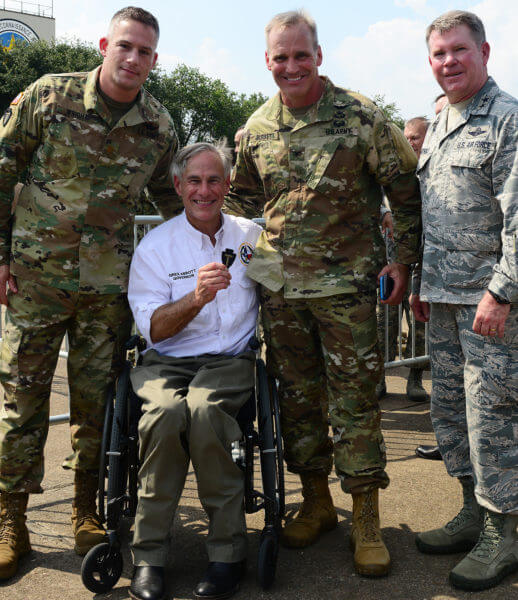 2018 was a challenging year for me. My wife died, my father died, my father-in-law died. I lost two jobs (the second just days ago). I had to scramble to cover the bills, and just when I thought everything would work out, suddenly I am looking for a job again.
It would be easy to give way to despair. Yet, I cannot. I am not built that way. I am still in good health, I have valuable skills, and I firmly believe God never gives us challenges greater than we can overcome. They may be greater than we think we can overcome, but that just means we need to look harder for a solution. I will continue to strive to overcome my challenges, and not allow them to overwhelm me.
Do I have problems? Sure. But look at Greg Abbott. At 26, just when his life was really getting started an accident left him crippled, unable to walk, and wheelchair bound. It would have been easy for him to give way to despair. Instead, he met that challenge, becoming a judge (including serving as a justice on the Texas supreme court), attorney general of Texas, and today is governor of the state of Texas, one of the most successful governors in the nation. He lived what he preached. His life is defined by how he responded to his challenges.
Published in General