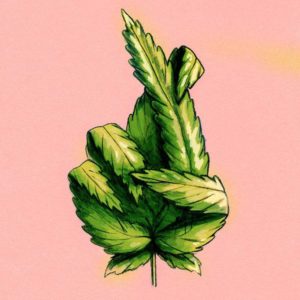 We're all being conned. As legalization of marijuana is being pushed forward in the US, we are discovering how little we really know about the drug, and the information we do have is not widely publicized:
Despite being a substance that targets the brain, if and how long-term cannabis use alters brain structure and function remain unknown. There are some known adverse effects. It acutely impairs mental functions and may exacerbate depression, bipolar disorder, anxiety, post-traumatic stress disorder and use of other substances. Whether it is more harmful than substances such as alcohol or nicotine is still undetermined. On the plus side, there is conclusive evidence that cannabis provides relief from symptoms related to chemotherapy and multiple sclerosis. Other potential benefits remain unknown.
Ten states have already allowed the recreational use of cannabis. According to an op-ed piece by Alex Berenson, the pro-marijuana groups have changed the discussion by talking about medical marijuana and the relief it can provide, rather than focusing on its recreational use.
Studies that are not widely publicized explain that the effects on children and teenagers can be long-term:
When marijuana users begin using as teenagers, the drug may reduce attention, memory, and learning functions and affect how the brain builds connections between the areas necessary for these functions. Marijuana's effects on these abilities may last a long time or even be permanent.

Developing brains, like those in babies, children, and teenagers are especially susceptible to the hurtful effects of marijuana. Although scientists are still learning about these effects of marijuana on the developing brain, studies show that marijuana use by mothers during pregnancy may be linked to problems with attention, memory, problem-solving skills, and behavior problems in their children.
Following the states that have legalized marijuana to date, casual use doesn't seem to have increased substantially. But for people who are heavy users, the increase in use is alarming:
…the number of Americans who use cannabis heavily is soaring. In 2006, about 3 million Americans reported using the drug at least 300 times a year, the standard for daily use. By 2017, that number had increased to 8 million—approaching the 12 million Americans who drank every day. Put another way, only one in 15 drinkers consumed alcohol daily; about one in five marijuana users used cannabis that often.
The potency of the drug has also increased. Rather than the 2% THC (delta-9-tetrahydrocannabinol) of the 1970s, marijuana is routinely 20-25%.
Even more alarming than this data is the lack of information on the link between mental illness, violence, and the use of marijuana:
In 2017, 7.5% of young adults met the criteria for serious mental illness, double the rate in 2008.

None of these studies prove that rising cannabis use has caused population-wide increases in psychosis or other mental illness, although they do offer suggestive evidence of a link. What is clear is that, in individual cases, marijuana can cause psychosis, and psychosis is a high risk factor for violence. What's more, much of that violence occurs when psychotic people are using drugs. As long as people with schizophrenia are avoiding recreational drugs, they are only moderately more likely to become violent than healthy people. But when they use drugs, their risk of violence skyrockets. The drug they are most likely to use is cannabis.
According to the National Academies of Sciences, US scientists can only receive access to "research-graded" cannabis, so they don't conduct studies on the marijuana that is actually being used recreationally by the public.
Needless to say, the marijuana lobby is not interested in funding or encouraging research on their product. Due to the lack of research, we have no credible assessment of the damage that is being done to our children. The relationships between mental illness, psychosis, and violence are still unclear. And no one really knows the effect on crime statistics.
If you think the opioid crisis was a tragedy, just wait and see the results of widespread marijuana legalization.
Are you as concerned as I am?