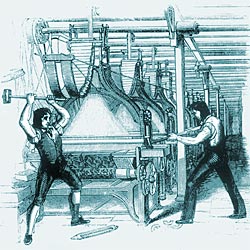 Tucker Carlson has recently done an exposition on populism that has gone viral. It is biting and rangy, covering a bunch of topics related to populism but from a conservative perspective. This has drawn fire from some on the Right that view populism as an evil thing that good folks on the Right should avoid. David French has a response in National Review where he blasts Carlson and populism in general.
What is populism and does it fit with conservative values? I think it does when taken in good measure. I think Carlson and French are both too extreme.
In Tucker's monologue, he does make a few assertions that are not evident (e.g., women won't marry men that make less money than themselves), but, in general, he addresses a lot of valid points where some groups of Americans have struggled over the last generation. He correctly notes the global rise in populism from Trump in the US, to Brexit, to Poland, to Brazil. He also notes that elitist thought-leaders promote some conservative values (free markets) over other conservative values (rule-of-law, strong families). He complains about Libertarian laissez-faire attitudes. However, the best example of Tucker's mindset is from an interview he did with Ben Shapiro where he said he would outlaw robots to save jobs. This is the exact thinking of the Luddites who famously smashed looms to prevent productivity improvements that would them some jobs.
On the other extreme is David French. He is so set on destroying the idea of populism, that after complementing Carlson, he concocts a series of fallacious arguments to blast Carlson and populism. Here is one example from French:
(By the way, it's strange to hear populists of either party talk — as Tucker does — of elites thinking of market capitalism as a "religion." Both parties in this nation have embraced a truly massive social safety net. Social Security, Medicaid, and Medicare dwarf other categories of federal spending. Total federal outlays — not counting state and local expenditures — represent roughly 20 percent of gross domestic product.)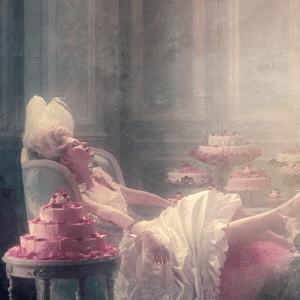 This is a false dichotomy whereby it is impossible to have both a social safety net and a misdirected industrial policy that causes undue harm to certain groups of Americans. It also falsely equates the value of a meaningful job with a handout, which no true conservative should do. When people argue against their own proclaimed principles it means that they have higher priorities, like maintaining the elitist purity of their circle and cleansing it of the working-class taint of populism. French's attitude is one of "let them eat cake."
Populism is simply government policy/culture that is beneficial to the common citizen. As Lincoln said, "a government of the people, by the people, and for the people." Conservatism is the preference for principles and systems that are time-tested to promote prosperous ordered liberty. What does conservative populism look like?
Societal leaders publicly promoting the formula for prosperity: learn a trade, marry a life-mate,

then

have kids. As Adam Carolla wisely said, "[Successful people] should preach what the practice." Instead, we have Hollywood and politicians saying "let your freak flag fly" and "don't judge." But the time-tested principle is to judge and promote education and family formation.
Politicians should fight violations of law relating to international markets that affect American workers. Free trade has benefits in a Ricardo-way, but it also has costs. If another nation is breaking the law (moral code) of abusing workers/environment or massive theft of intellectual property, then the trade must be stopped. If free trade causes undue destruction of human capital by product dumping, then trade should be curtailed. Rule-of-law and preservation of capital are conservative principles.
Politicians should avoid war for profiteering, which benefits the Beltway crowd at the expense of life and treasure of the common citizen. The Bush 43/Obama 44 wars have cost trillions in debt and thousands of lives and have provided no improvement to urban Detroit or rural Kentucky. Even accepting the special role of US hegemony, the time-tested principle is to minimize involvement in wars. Madison warned of the dangers of a standing army.
There are many other issues where conservative populism can be applied (immigration, global warming, healthcare, criminal justice,…). The point is that conservative principles are not only compatible with populism, but they demand a certain measure of it. The difference between medicine and poison is the dosage.