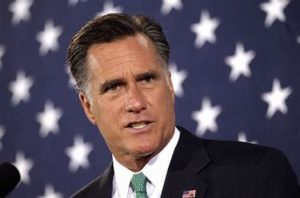 Thanks for doing a great job as President. Please hang tough.
It's sad that two years into your presidency, the MSM and FBI/DOJ is still investigating your campaign and other activities. I'm trying to keep score, so to speak, here are the big ones:
– Full financial forensics analysis of the Mormon Church because you visited tabernacles at most campaign stops. Where is the outrage from Congress?
– Your "Notebook of Women" has transformed into a DOJ investigation into polygamy, saying that some of the families you visited at tabernacles were, in fact, yours, putting you in violation of US law — making false statements and other ridiculous charges. The New York Times has spilled ink on the subject nearly every day since you narrowly beat Hillary. The Clinton email server barely got a paragraph.
– Visiting Mormon tabernacles in foreign countries during the campaign so they want to charge you with accepting donations from foreign nationals. The treason charge because the missions you visited were in third-world socialist countries is way out there. Which also prompted the Intelligence Community to get a FISA warrant for suspected international fraud and terrorist support activities — you fed a Muslim baby!
– The IRS has jumped on the bandwagon by investigating all your tax filings during your years with Bain. This takes the cake since the DOJ/Obama leftovers hired Lois Lerner to lead the investigation.
– A re-hash of the 2002 Olympics financials?! You saved the taxpayer millions of dollars and they accuse you of profiteering and fraud. When will it end?
On the civilian side:
– ACLU has filed multiple charges against you, the Mormon church and God for "Separation of Church and State" violations, that by accepting money from Mormons while electioneering for a government position was illegal. I think it was really the usage of the "Mormon Miracle" when the economy leaped to 3.2% GDP first quarter. The real scandal is Obama taking credit for it.
– Church of Scientology has hired a legion of celebrity-hired lawyers (thanks Tom Cruise!) forcing the release of "secret" Mormon practices and claiming that Mormonism is not a Christian religion. CNN was blasting this 24×7 during the Christmas holiday run-up.
– The National SPCA is asking a judge in Massachusetts to have all pets removed from your home while they have protesters march in front of your home with placards reading "Dog Hater" with a picture of a dog chained to a car trunk hood. Ridiculous. But I see a local judge is reviewing the case and the Massachusetts State Police are prepared to go in with an armored vehicle, stating, "will shoot all resisting animals if necessary."
I think you should start using Twitter and take your message right to the people.
Good Luck,
@JimGoneWild