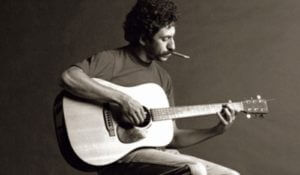 I heard a great song in my car yesterday – "Operator," a 1972 folk/love song by Jim Croce. It's a simple, beautiful song about a man's effort to recover from a breakup with his girlfriend. What makes it so wonderful is that everyone can identify with the message. Everyone. Right? But then I started to wonder what someone would think of that song if they were under, say, 40 years old.
First of all, they would wonder, what the heck is a pay phone? Why would you need a dime to make a phone call? What is an operator? And why would you need the assistance of that person (or anyone else) to make a phone call? Ever heard of speed dial? Heck, just tell your phone to make the call and it does it on its own, right? And then, he can't read the number on the matchbook because it's old and faded. OK, so what is a matchbook, why would you be carrying one around, and why would you use that as a filing system for contacts? Many young people have forgotten the time when basically everybody smoked. Restaurants had complimentary matchbooks and ashtrays at the tables. And before cell phones, a matchbook might be the most convenient way to jot down a quick note, like a phone number. Lots of important information was written in matchbooks in those days. But there is something else in that song that I think many young people today would have difficulty identifying with:
The sense of longing. The pain of separation. Today, the guy in the song would be on his ex-girlfriend's Snapchat and Instagram and he would rarely go more than a few hours without a running commentary of her current activities, in real time, complete with photographs. They would be texting, and maybe even FaceTiming and so on. It's hard to miss someone when they don't really leave.
I have three teenage daughters. They get nervous if their boyfriend doesn't return a text within a certain amount of time. I'll say, "Relax – he's probably busy." She'll respond, "He posted on his Instagram 18 minutes ago. He's on his phone, but he's not responding to me. Something's wrong."
I can't imagine dating in this environment. If one of us was busy, I would go days or weeks without seeing my girlfriend. And that was probably good. It gave us both a break. And a chance to think about things. No male can think with a pretty girl nearby.
Now, the availability and expectations of perpetual contact have had a profound impact on courting. I think it adds a lot of pressure, especially for the boyfriends. Lord help them.
Missing out on that sense of longing, to me, is really too bad. I think that how you handle being apart is a good indicator of how you're likely to do together. But I sometimes think that it's more than the sense of longing that today's youth don't fully understand.
I'm not convinced that they really understand love. Actual, true love. I suspect that some young people now would hear "Operator" and think to themselves, "What the heck? Has that dude never heard of Tinder?"
As the left has spent the last several decades successfully attacking traditional family structure and the role of men and women in that structure, they have also been promoting free love. Once the pill came out, and we dispensed with most of the restrictive religious and ethical limitations on sex, then relationships became more about sex than they are about the search for a lifetime soulmate.
In my view, the women's liberation movement was really the men's liberation movement. No more rules. If it feels good at the time, do it. Why not? If a woman won't have sex with you, she's not being sensible or selective, she's just being a prude. Go find someone who will make you feel good. Because that's what it's all about. So girls start competing with one another not with beauty or personality, but simply with willingness to perform sexual favors for nearly anyone. This race to the bottom diminishes everyone involved.
Our obsession with sexual pleasure has led to neglect of other, more important things. Like love. Devotion. Longing. Sacrifice. All the things that make life truly beautiful.
All the things that make life truly beautiful. 
I don't think it's a coincidence that when you watch movies, love stories rarely involve pornography, and pornography rarely involves love. We can see that in the dating scene now. Love can be difficult and painful, so it's better to just stick with casual sex. That, at least, is fun. Less potential for emotional complications. And if it doesn't work out, you haven't really lost anything.
Of course, that also means that you really didn't have anything to begin with. But, whatever.
So how does this end? We don't know. It may be generations before we see the end result of our loss of interest in love. But I find it terrifying. One reason that human societies tend to be so violent is that, in my view, hate is a stronger emotion than love. This is especially true if we diminish the role of love in our lives. One might expect such a society to become more hateful, bitterly divided, and violent. So our disinterest in love is scary.
And sad. I miss beauty. The beauty of real, true love. Love – real, true love – is beautiful. It's meaningful and real.
I only wish my words could just convince myself that it just wasn't real.
But that's not the way it feels.
Published in General