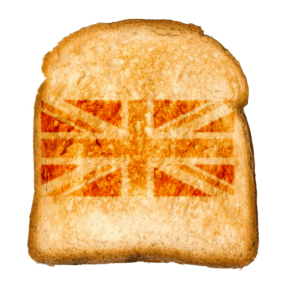 Government is inherently wasteful and prone to stupidity and as such outsourcing to the private sector is often the conservative solution to solve that particular problem. But does it really work?
Serco is an international services company based in the UK that does everything from catering to running air traffic control. Last year it brought in revenues of £2.95B ($3.78B USD). Serco began life as a UK subsidiary of RCA and was spun off as its own company in 1985 when GE swallowed up its American parent.
In 2017 it was awarded the contract at University Hospital Southampton to provide catering for the NHS. That contract is worth about £125M. What are they getting in return? How about a two-page, eight-step instructional guide to teach the staff in the fine art of the "Production and Service of Toast."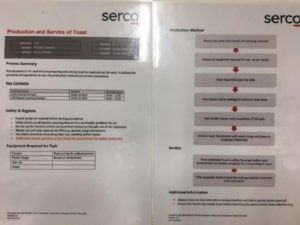 There is a very good possibility that there are a lot of rogue, untrained toast makers among us that represent a danger to themselves, their loved ones and to society at-large. So, with a tip of our Oxford Herringbone English Tweed Wool Baker Boy Cap to the UK Sun, here are the basics with the reminder (item 3 under Safety & Hygiene) "Do not use the toasters unless you have been trained on the safe use of this equipment."
You will need the following items: Toaster, Plastic Tongs, Hair Net, Wipes, Plate or tray for collecting toast, Brown or white bread.
And as an additional safety reminder, "At NO point during operation of the toaster are you to leave the toaster unattended."
*Ensure you wash your hands and wearing a hairnet
*Collate all equipment required for use – as per above
*Place bread into slots
*Turn toaster dial to setting 2.5 and push lever down
*Wait beside toaster until completion of full cycle
*Remove toast from toaster with plastic tongs and place on receptical (sic) [Plate/tray]
*Place completed toast in either Beverage trolley toast compartment or suitable receptical (sic) for transporting to ward
*Offer to patient butter/margerine (sic) and appropriate conserves, knife and napkin
The "author" of this tome is listed as Billy Storrs and is to be reviewed again come next 24th of July. Perhaps by then young Billy can be taught to use spell check on his computer and see the error of his ways. I mean, where's the instructions for the proper placement of the orange cones and use of the safety harness?
Published in General