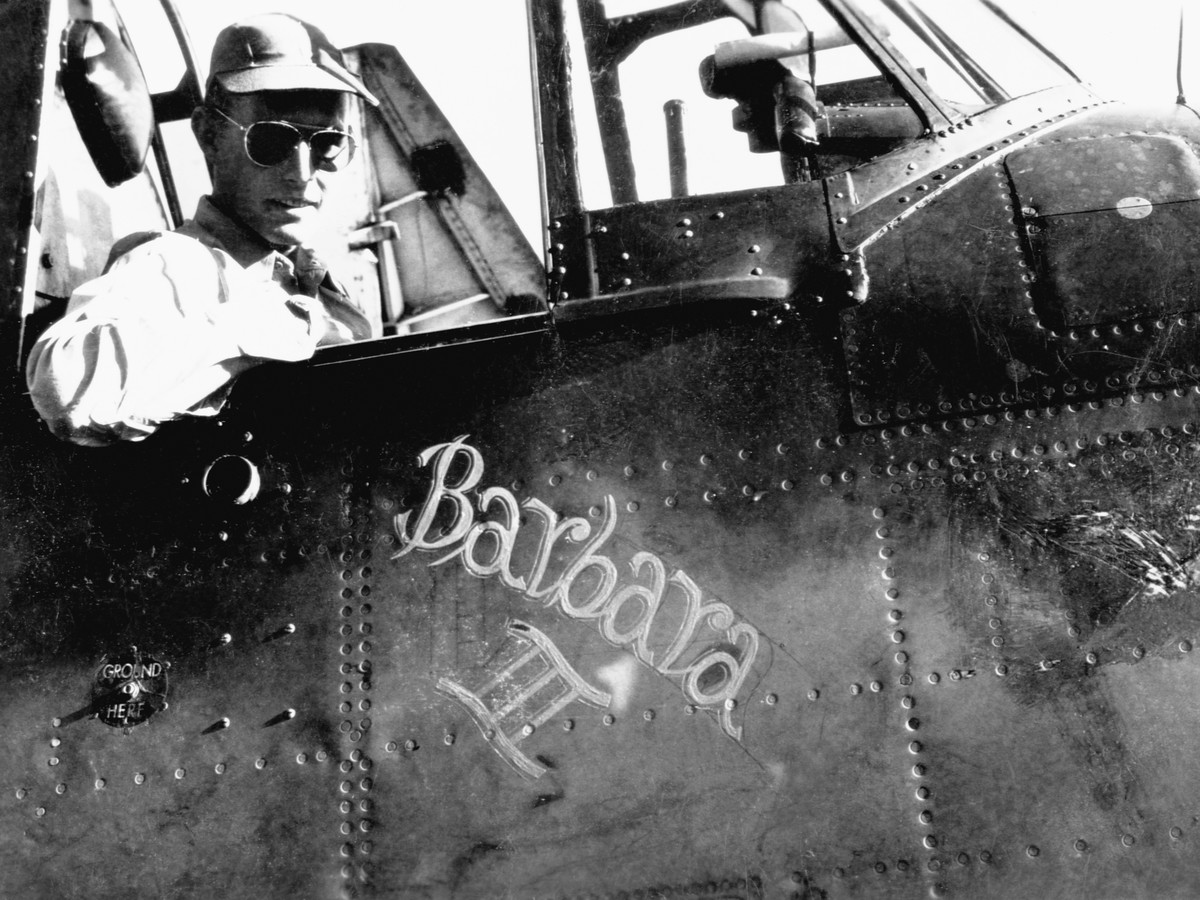 The passing of a president is inherently a political event, overlaid on the private grief of family and friends. How ought we respond, in an age and a society completely suffused with politics? Mark Davis, broadcasting out of the Dallas Fort Worth area, put it this way:
Politics is only the fourth most important thing in life. The three most important things are:

Service to God,

Service to family,

Service to country.
It is beyond dispute that George H.W. Bush was praiseworthy on the three most important things in life.
Service to God:
Lifelong Episcopalians, George H.W. Bush and Barbara were steadfast members of a congregation that grew to be the largest in the denomination. His sons seem to lead lives of Christian faith. President Bush called the nation to prayer in his inaugural address. On his last birthday, when he could not handwrite a note, he had his spokesman tweet this note:
Service to family:
The 41st President wants to thank everyone for their kind birthday wishes, which are still pouring in. pic.twitter.com/vzJzxPYJPf

— Jim McGrath (@jgm41) June 12, 2018
George and Barbara had a lifetime love affair, reflected in his love letters. He wrote letters all his life, many of them love letters.
On graduating from college, he and his bride went west to Texas, where he prospered in the oil business, providing for a growing family. His abiding love for his daughter Robin, lost to cancer at 3 years of age, is deeply touching. You cannot miss the affection between 41 and 43. His last words were to George W. Bush: "I love you." A political cartoonist summarized it best:
Godspeed President Bush. This is the bookend to the Barbara Bush cartoon from April. My thoughts are with the Bush family tonight. On a personal note, he was the first president I drew as a cartoonist (I began my career in 1988.) @JennaBushHager #presidentBush #rip #georgehwbush pic.twitter.com/lnBXCHgCnw

— Marshall Ramsey (@MarshallRamsey) December 1, 2018
Service to country:
In the wake of Pearl Harbor, George H.W. Bush left Yale, at 18 years old, to become the youngest naval aviator. He flew 58 combat missions. On graduating from college, he made his fortune in the oil business, then turned to politics in Texas. Texas was a Democratic Party stronghold, so G.H.W. Bush lost Senate races twice. However, he was building a competitive Republican party in the state, and he was called repeatedly to take positions advancing the national interest, in diplomacy and in intelligence.
Even in his winter years, he acted to build civic virtue. See Peter Robinson's account of an ailing elder statesman showing up at Dartmouth. How many prominent Republicans do you think get recognized at our elite universities? He did not need the honorary degree, but the students needed to see a Republican positively portrayed.
So what of politics?
Even if you disagree with parts of his presidency and the general direction of the Bush family political beliefs, there is still much to be praised and thankful for, starting with Texas. George H.W. Bush was instrumental in growing the Republican Party in Texas, eventually leading to the Lone Star State counterbalancing the leftward shift on the coasts.
"Bush was a pioneer in building the Republican Party in Texas," said SMU professor Carolyn Barta, who covered Bush's campaigns and presidency as a reporter. "Back in the '50s when he was in Midland, he was a precinct chairman and the Republicans used to joke back then there were so few of them back then they could meet in a phone booth!"
[…]
By building relationships and uniting a disparate Republican Party, Bush showed how to create lasting coalitions – and helped turn Texas ruby red.
His beliefs were in the traditional Republican mainstream, which set him at odds with Reaganism. Yet, he loyally served the nation through President Reagan's two terms, not seeking to subvert the President. In 1988, he had the good political sense to run on the Reagan record, and against the Democrats' record.
In the end, he was defeated by acting on his political beliefs, and falling for the same Democrat trap on deficits that President Reagan had fallen for on immigration. As a deficit hawk, 41 believed that he could get an honest deal of tax increases in return for real spending cuts. As with Reagan's illegal alien amnesty, the Democrats pocketed the benefit, and had no intention of upholding the end of the bargain that was not in their interest. What made the mistake politically fatal was his emphatic promise in the Reaganesque convention speech he had given.
Yet, he was gracious in defeat and did not meddle in subsequent administrations. When President Trump won, 41 sent a gracious letter of apology for not being able to attend the inauguration. His doctors had advised he would not likely survive the outdoor ceremony. And now we see that George H.W. Bush sustained a sense of service to family and country, together with a reasonable view of politics, such that the Bush family will not engage in self-centered snubbing of a political opponent in the process of public mourning.
So, it is fit and proper to honor the memory of George Herbert Walker Bush, a man of faith, a family man, a selfless patriot, and a skillful politician who did much good in this land.