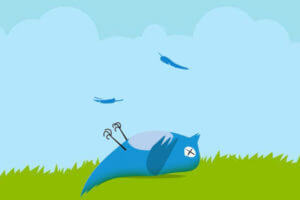 Twitter used to be interesting. I signed up a decade ago and quickly became addicted. You could meet smart people with similar interests, funny people with disturbing interests, and get breaking news a day before the cable nets got around to it.
A lot has changed in 10 years. Today, Twitter is mostly dumb people yelling at each other and self-appointed hall monitors trying to shut down accounts they don't follow. On Saturday, feminist Meghan Murphy was permanently banned for stating that men aren't women. Sunday, conservative commentator Jesse Kelly was permanently banned for … who knows? Twitter gave no explanation. In response, ur-blogger Instapundit deactivated his account and others are likely to follow.
With every dead account, Twitter gets a little less interesting. And since the social media site hasn't been very interesting for years, that's something CEO Jack Dorsey can little afford. There's an obvious anti-conservative bias at play — most of the big names are booted for disagreeing with leftist narratives. Meanwhile, charmers like Louis Farrakhan say whatever they want.
Perhaps in a few years, everyone on the site can agree with each other about everything. Problem for Twitter is, there'll only be a dozen members.
I've considered deleting my Twitter account a few times in the past year. Instead, I just spend less time there. I'll tweet a joke or two, toss in a couple of links, then disappear for a few days. Sometimes, a few weeks. Then I enjoy real life, whether reading, writing, or hanging out with friends and family. (I also enjoy napping.)
Hopefully, Twitter will restore Murphy and Kelly's accounts soon and Instapundit will return. But for their sakes, it might be better if they don't. Real life is a lot more interesting than a dying social media service.
For those of us seeking intelligent conversation online, we know where to sign up.