Tattered, frayed, a little moth-eaten, well used and well worn, it is time to retire our beloved family flag. I raised it in front of my house for the last time this morning.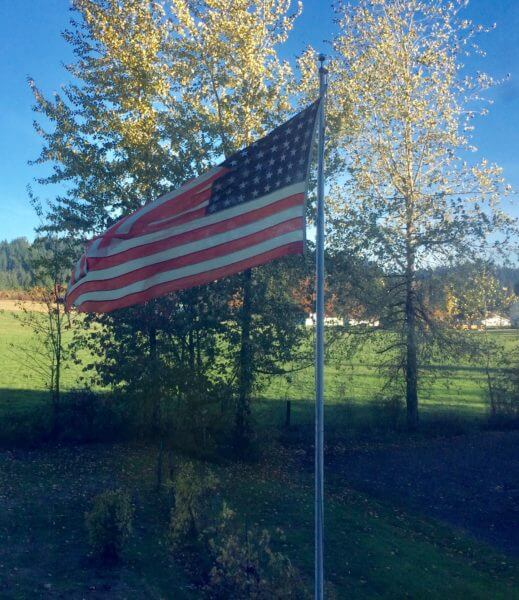 The flag was the casket flag of my great uncle, George Andrew Stowell, August 8, 1889 – November 11, 1937. He was appointed a Second Lieutenant of the Marines when he was 24, and participated in the occupation of Vera Cruz, in Haiti and the Dominican Republic. During the World War, he served in France with the Sixth Regiment of Marines in the Second Division. He participated as a Captain in the campaigns in Meuse-Argonne, St. Mihiel, Aisne-Marne, and the Defensive Sector. He was awarded a Silver Star and the French Croix de Guerre for gallantry in the Battle of the Belleau woods. When he died of a heart attack he was a Lieutenant Colonel and Commander of the Marine Barracks at the Submarine Base at Coco Solo, Panama Canal Zone.
At the time of his death, my mother had just arrived to visit with him. in those times the trip of a lifetime for a young woman. She had the unhappy task of accompanying the body back to the United States, for burial at Arlington. Because he was unmarried, his effects went to his brother, my grandfather, then to my mother, then to me.
Besides the flag, I have his medals, rank insignia, sword, and other uniform items.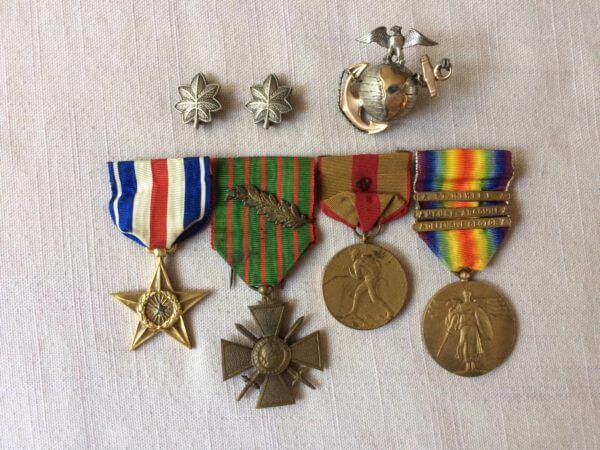 Medals, from left: Silver Star, Croix de Guerre, Marine Corps Expeditionary Medal, World War Expeditionary medal. Above: oak leaf collar devices for Lieutenant Colonel and globe and anchor cap devise. I had the honor of wearing the rank insignia during the time I was a Navy Commander.
I have fond memories of helping my father raise the flag when I was growing up, which we did on all major holidays. When I built my house I made sure to have a flagpole tall enough to fly it properly. I have since introduced my granddaughters to the ceremony.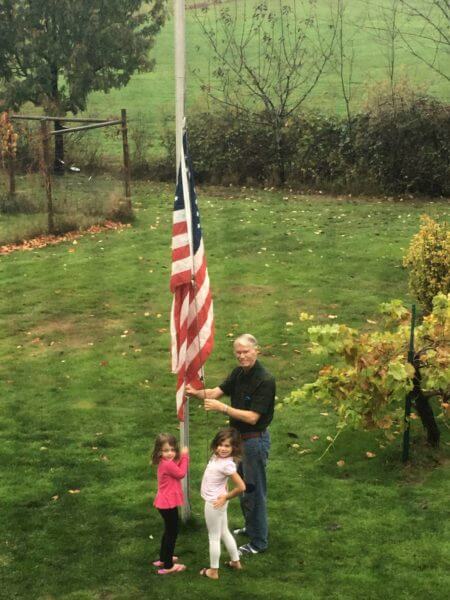 But well worn it is, and time to retire. It is flying for the last time. At an appropriate gathering of family, it will be ceremoniously consumed by the flames. I feel sad, but there is a replacement in the wings. It is time to break out my father's casket flag and begin honoring him.