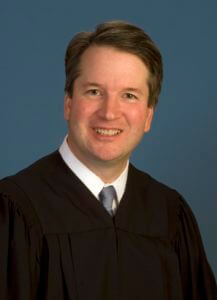 Monday, November 5, Senate Judiciary Committee Chairman Chuck Grassley released a 414-page report (a 28-page report with 386 pages of appendices) regarding the Judiciary Committee's investigations of various 11th-hour allegations against now-Justice Brett Kavanaugh during his confirmation hearings. It is the most comprehensive single document regarding the various allegations and the actual investigations undertaken and facts found by the Committee for each issue.
In addition to the Blasey-Ford allegations, the report includes the steps taken and all the information the Committee obtained regarding the Deborah Ramirez/Yale allegations, the Swetnick/Avenatti allegations, the Jane Doe allegations, and one or two others. For each and every one of these allegations, the Committee found "…no verifiable evidence to support…" the allegation. The report notes that criminal referrals to the Department of Justice have been made by the Committee regarding Swetnick/Avenatti and Jane Doe, and that the Committee is continuing to investigate others, such as Blasey-Ford's long-time friend and former FBI agent Monica McLean, for possible criminal violations.
This issue is not over for the Left and should not be over for conservatives and Republicans. Thankfully, it appears that Chairman Grassley is continuing to investigate the Kavanaugh accusers in the hope that this sort of smear job will not be repeated. In addition, I hope that there are investigative reporters currently looking into Blasey-Ford to find the truth of who she is and why she attempted her smear of Justice Kavanaugh.