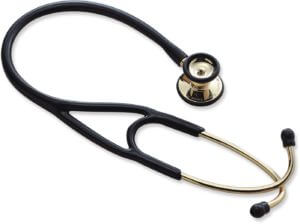 If this story is true, it's a disgusting abuse of power by a doctor, and worse yet—he's a Republican. A doctor in Lakeland, FL, apparently makes a practice prior to important elections of promoting Republican candidates. A patient of his, who was receiving injections for chronic pain, described the exchange in this way:
The patient lay on an examination table, semi-clothed and crying, after having just received excruciating injections to help relieve her chronic pain.
At that point, she says, Dr. Tom Porter approached her and asked if she was registered to vote. Though stunned by the unexpected question, she said she was.

'Republican, I hope,' Porter responded.

I just looked at him and, I said, 'That's personal,' the patient recalled. 'So he was like, 'Well, I hope so,' and he kind of elaborated a bit about, 'Democrats are doing nothing but destroying this country,' and 'They're going to destroy our economy, and it's finally getting better with all the Republicans in office' . . . and he handed me a piece of paper with everyone he recommended circled on there and told me to take that with me and use it to vote.'
This is reprehensible on so many levels. It is an abuse of power. A doctor should not be engaging in political discourse with a patient, unless discussion is initiated by the patient. When the patient commented about his behavior with his staff, they confirmed, "During the whole election season, he goes crazy every single time."
When the newspaper inquired with the Florida Board of Medicine, a division of the Florida Department of Health, they responded by email, "This behavior would not violate any of the laws or rules regulating the practice of medicine."
In contrast, Celia B. Fisher, an expert on medical ethics at Fordham University in New York said his actions were not acceptable:
Fisher, the Marie Ward Doty University Chair in Ethics, said the actions violate ethical norms in multiple ways. She said using appointment time for political advocacy constitutes a 'boundary violation,' in which the doctor misuses his role.

Fisher said politicking during appointments could also be considered a conflict of interest, coercion of patients and exercise of undue influence. She noted that a patient is a 'captive audience' in the doctor's office.
Another patient of the doctor's had a similar experience. He gave her an "information packet, of 10- or 15- page collection of essays expressing his opinions on political issues."
I know that other people in positions of power promote politics: rabbis, priests, and teachers are known to include political statements in their rhetoric; these actions are also inappropriate and an abuse of power. But a medical doctor speaking politics with a patient in his office—it's simply unacceptable.
And a Republican, no less.