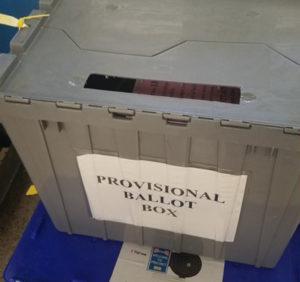 It's like déjà vu all over again. Like many of you who lived through the contentious recount of 2000 in Florida when the separation of votes was in the mere hundreds and the subsequent legal challenges that ultimately resulted in putting George W. in the White House – be prepared to agonize and scream at your television once more about the upcoming recount for both the senate and possibly even the gubernatorial race in Florida.
Teams of lawyers have already descended. Senator Rubio is calling foul. Heavily Democrat Broward County is again at the epicenter of this latest circus. And at least one "left-behind" ballot box for provisional ballots has miraculously appeared. Odds are more votes will magically appear just as they did in 2000 and anticipate that some valid ballots will be ruled invalid.
I could be wrong but I have the feeling we may be witnessing a slow-motion theft take place. I know, I know … I'm sure everything will be fine. I mean we can trust the Dems to be honest. They have such a great election-count track record and have never stolen an election … ever. I'm all right now. I'll be okay. Thanks for your concern.
Oh, just an update…they've already found 78,000 previously uncounted votes in Broward County. Isn't that wonderful? Who says miracles never happen anymore?
.
Published in General