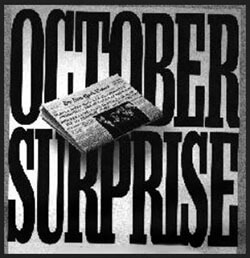 It is axiomatic that, each October, the media will unveil embarrassing, negative, damaging things about Republican candidates. The timing is intended to hurt Republicans and help Democrats at the ballot box. If the media doesn't do it, a Republican self-sabotages. 2018 is different.
Media Revelations 
In Texas, "Beto" O'Rourke, was hit with a bad DUI story, including him trying to flee the scene.
In Tennessee, staffers were caught on video saying Bredesen lied about his willingness to confirm Kavanaugh, to trick moderate voters.
In Arizona, multiple videos appeared, in which Kyrsten Sinema calls Arizonans "crazy," Arizona the "meth lab of democracy," and goes beyond the pink tutu anti-war image to apparently condoning Americans going to fight for the Taliban. When Martha McSally challenged her, during their debate, on the Taliban comment, Sinema refused to answer. CNN not only did not deny this, they ran the clip and had a commentator explain Sinema used to be more progressive, even Green Party, but now was running as a centrist. To which, Scott Johnson of PowerLine says:
Andrew McCarthy now lays out the facts regarding Sinema's promotion of terrorist lawyer Lynne Stewart.

Lynne Stewart didn't just represent terrorists. She took on their cause as her own. She herself supported terrorism and went to prison for it.

Sinema promoted Stewart's campus appearances in 2003 while she was under indictment. […] [Stewart] was utterly unapologetic about her behavior. Indeed, she was proud of it. […]

Sinema and Ellison deploy the same generic lies to misrepresent their own past support of the terrorist lawyer (in Sinema's case) and cop killers (in Ellison's case). They are two peas in a pod, perfect faces of the Democratic Party.
Self-sabotage 
In Florida, Bill Nelson's campaign mass email provided links for Hurricane Michael relief donations. Except Nelson's email reportedly pointed to ActBlue sites, Democrat political fundraising pages. Then his colleague said "hold my beer."
Heidi Heitkamp thought she had a great hammer to smash her way back to office, with an ad about believing and respecting sexual assault victims. Except she did not have permission to use several of these victims' names or faces! Her Twitter feed became a stream of abject apologies.
With the Kavanaugh circus, the entire Senate Democratic caucus inflicted a massive hit on their members, and would be members, running for the Senate this year. It is not over. Senator Susan Collins' husband opened a threatening letter, at their home, that claimed to be contaminated with ricin.
Collins has received a rash ofcriticism in the wake of the Brett Kavanaugh confirmation process. She said her "yes" vote on Kavanaugh's confirmation to the United States Supreme Court"ranks right up there" with the hardest votes she has ever cast in the senate. Her spokesperson said that the letter is just the latest in a "series of threats" against the Senator and her loved ones.

Meanwhile, alumni and faculty at St. Lawrence University, Collins' alma mater, are calling on university officials to rescind an honorary degree awarded to her as punishment for voting to confirm Kavanaugh.
But what is next?
Surely there is more. What of Mueller? It turns out that President Trump is now holding a ten-pound sledgehammer over the heads of Mueller, Rosenstein, and our special friends across the pond, complicit in the Russia Hoax. If he orders immediate and full compliance with long-standing Congressional demands for complete, unredacted document production, there will be a scandal with more damage to the image of the FBI than was caused by the Church Committee revelations. It isn't over until the last ballot is cast, and counted, but 2018 is not going according to the usual script. @ejhill likely has it right: "The Great Unknown is Us."