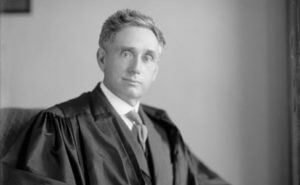 Problem: judicial confirmation hearings have turned into a circus, especially when it's a Republican president making the nomination.
Solution: let's ditch the public hearing.
There's no Constitutional requirement that the Senate hold a public hearing so that committee members can make nice clips for media consumption. The only reason why we have them is because Brandeis, who was Jewish, was nominated and it caused an outcry so he went to the hearing to reassure everyone he wasn't that radical.
The nominee can still go to Capitol Hill to make the rounds and visit with Senators and answer their questions. Senators can still issue their template press releases stating their opposition. The media-savvy ones can even come up with entertaining ways of making their opposition known. But the main thing is you get rid of the show that the hearings have become and that should benefit the republic.