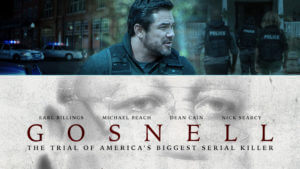 I'm on the Mark Steyn cruise, somewhere between Quebec City and Prince Edward Island. We've just finished watching a screening of Gosnell: The Trial of America's Biggest Serial Killer.
Since I live not far from Gosnell's clinic, I feel a little like one of those 1945 German villagers forced by American soldiers to walk through a concentration camp. Part of me wants to issue a general protest that I didn't know. But another part, a deeper-down part, understands that it's not okay that I didn't know. I'm not innocent. There's no excuse for my indifference and my inaction.
Now it seems like the very least I can do is try to make this movie better known, to urge everyone to see it. You don't have to be a pro-lifer to recognize the evil and inhumanity of what happened there.
Please go see it. Please ask theaters near you to show it. They need 300 more in the next two weeks to get on Netflix.