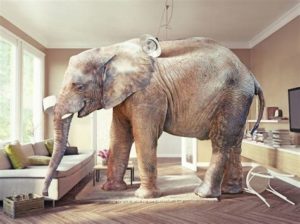 Finally. At last. After weeks of namby-pamby hand-wringing, or worse, lies, by our hierarchical castrati, a Catholic bishop, Bishop Robert Morlino of Madison, has publically pointed out the elephant in the room, specifically a homosexual subculture in the hierarchy and more generally a culture of tolerance of sin, and denounced it in no uncertain words.
No lame ponderings about new processes and procedures, no faux pieties about the victims, just righteous anger and straight talk. A sample:
More than anything else, we as a Church must cease our acceptance of sin and evil. We must cast out sin from our own lives and run toward holiness. We must refuse to be silent in the face of sin and evil in our families and communities and we must demand from our pastors — myself included — that they themselves are striving day in and day out for holiness. We must do this always with loving respect for individuals but with a clear understanding that true love can never exist without truth.

Again, right now there is a lot of justified anger and passion coming from many holy and faithful lay people and clerics across the country, calling for real reform and "house cleaning" of this type of depravity. I stand with them. I don't know yet how this will play out nationally or internationally. But I do know this, and I make this my last point and last promise, for the Diocese of Madison: "As for me and my household, we will serve the Lord."
Read it all here.