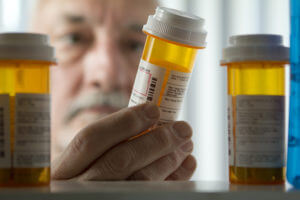 In a recent comment, Ricochet member @DonG wrote, "The drug industry in the US is a giant racket enabled by a corrupted regulatory system." After over 20 years of working in medicine, and doing occasional part-time work for pharmaceutical companies in the cardiovascular field, I find that statement to be precise and accurate. Fascism is an explosive word, almost like Nazi. But this is, precisely, fascism. It's not socialism. Our government does not want to own the means of production; it just wants to control it. Regulate the heck out of it, get private industry to do what you want, then tax the crap out of it to fund a welfare state huge enough to buy sufficient votes to get you re-elected. It's simple, really. It's too bad that the term "fascism" is widely viewed as a pejorative because it's a perfect description of much of our government.
To get back to Don's point regarding the pharmaceutical industry: This is what excessive regulation creates. You destroy everybody, except for the few corporations enormous or well-connected (usually the same thing) enough that they can withstand the regulatory pressure with top-flight, very expensive legal departments. Then you control and profit from those few. You can't control 1,000 drug companies, but you can control six of them; maybe eight. Note that this type of evolutionary pressure selects out those who are good at government, not those who are good at creating new drugs. As is true in every industry.
Take a new drug that costs $100 per month. How much of that do you think was used, directly or indirectly, as protection money against government regulators? I would suggest that it must be more than half; probably a lot more than half.
And then when people pick up their prescriptions at Walgreens and they're expensive, they walk out of the store swearing under their breath. And who are they swearing at? Government? Politicians? No, pharmaceutical companies. Those very people, who can't afford their medications, will then eagerly go vote for politicians who will protect them from those evil pharmaceutical companies by regulating them a bit more intensely. The increased regulation requires more expensive legal departments and lobbying firms, so drugs get more expensive to pay for all this.
And on and on it goes.
This would be horrifying if it were a mistake. But it's more horrifying because it's not.
This is intentional.
So how do we fix it? Here's my suggestion:
First, the FDA is out of control, because its job is so huge it's impractical. For example, when a drug company develops a new drug, it has to prove a few things to the FDA about their new drug:
Is it safe?
Does it work better than placebo?
Does it offer some advantage (increased efficacy, improved safety, etc.) over the medications currently on the market?
Is there a need for this medication on the American market?
In my view, the only possible purpose of the FDA should be #1 – safety. Once a drug company proves that a product is safe, then they should be allowed to sell it. Then it becomes their job to prove to doctors that there is a reason to use their new medication. The other points are, first, none of the FDA's business, and second, impossible for a government agency to answer with any certainty.
To illustrate my point, let's talk about quinine. It's an old malaria drug, which doctors happened to notice works great for nocturnal leg cramps. We have no idea why. The FDA removed it from the American market, because a) there is no malaria in the United States, and b) there have been no large, multi-center, placebo-controlled, double-blinded studies to establish the safety and efficacy of quinine for treatment of leg cramps. You can see their point, I guess, if you think like a bureaucrat and not a human being. The problem is, there never will be such a study, because, by the time we figured out this interesting little fact about quinine, it was already generic. Nobody is going to do an FDA-level study (involving untold millions of dollars) to try to get a new government indication for a drug that costs five cents a pill.
So it has been banned from the US market, because the FDA can't find a need for the medication (it's only government-approved indication is to treat malaria), safety data (it has plenty of safety data, but not when it's being used to treat leg cramps), or efficacy (again, nobody will ever do that study).
So, since we can't get quinine anymore, now we use drugs like Requip that are:
Not as safe
Much more expensive
Not nearly as effective
Every time I write that prescription, I thank the FDA for their guidance (using bad words).
Right now, about 80% of prescriptions in the United States are written off-label. That means that the prescription is written for a purpose that the drug has not been approved for. Why is this? Because the FDA makes the studies so expensive. The FDA has made it much more difficult to determine which drugs are safe and effective, because of its overwhelming impact on research.
For example, let's suppose that Amoxicillin is approved for bronchitis. If you write it for sinusitis, that would make sense, because it's the same type of bacteria. But that would be an off-label prescription because there have been no large, multi-center, placebo-controlled, double-blinded studies to establish its government approval for sinusitis. This is a hypothetical example. I think it's indicated for one but not the other, but I'm too lazy to go look it up; and I don't care, because I know how to treat a sinus infection.
Which leads me to the next problem with this system: I no longer care what the FDA says, because they've spent decades working day and night to establish their reputation as ridiculous and irrelevant.
These are people's lives we're talking about. I just mentioned drugs for leg cramps and sinus infections, but imagine this in the cardiovascular or cancer realm; it's much worse than what I've described. It's also more complicated; that's why I used these examples, and that is also how the FDA gets away with this. Most people don't understand what is going on, because they don't understand subendothelial pathophysiology any more than they understand government regulations. The latter is much more difficult to understand than the former, but they're both complex. It doesn't fit into a soundbite or a two-minute piece for the evening news; so they can do whatever they want.
This is not silly government goof-ups: This is using the power of government maliciously, hurting people that you don't care about, to gain money and power. This is vicious. This is not funny.
One really cool thing about being a doctor is that I spend all day talking to people in different lines of work, and I learn a lot. Just in the past couple of months, I've talked to people who work in restaurants, concrete, landscaping, roofing, transport, kitchen remodeling, and many other fields. When I ask them about their jobs, they don't talk about concrete or kitchens – they talk about working around government to attempt to get some actual work done. It's not just pharmaceuticals – this affects everything that happens in the United States. Everything.
This problem is so huge it's difficult to comprehend. It's amazing that our economy works at all.
Imagine what would happen if the government would just…stop. Start over. Try to figure out what its proper role is. How much are we really willing to spend in regulatory costs to be sure that our mattress label is sufficiently safe?
It's so ubiquitous that we don't even see it anymore; that's the idea. That's just the way things are.
You might wonder why things are this way. It's because we've voted for it, ever since Woodrow Wilson.
Trump's attacks on regulation are critical. There may be no more important issue in American politics. Many Americans in this day and age would trust Angie's list more than they would trust the FDA. And the problem is, they have a point. We built this system in the early 1900's and have expanded it ever since. It's no longer helpful. If it ever was.
Heck with it. Blow it up. Let's start over. Or at least try to move in that direction. What we've been doing is not working, unless you're a CEO or a congressman.
I'm not. So let's blow it up. Rebuilding from rubble would be easier than working in the framework we've built. It feels very odd for a conservative such as myself to talk this way.
But let's blow it up. Please.