"Socialism is the Axe Body Spray of political ideologies: It never does what it claims to do, but people too young to know better keep buying it anyway." – Glenn Reynolds (Instapundit)
Yes, I am hitting socialism again. It needs to be hit after that odious meme about the difference between fascism (one flavor of socialism) and communism (another flavor of socialism – and indeed what socialism was called before the communists demonstrated by example socialism's shortcomings, and communism had to be renamed socialism) hit the interwebs recently.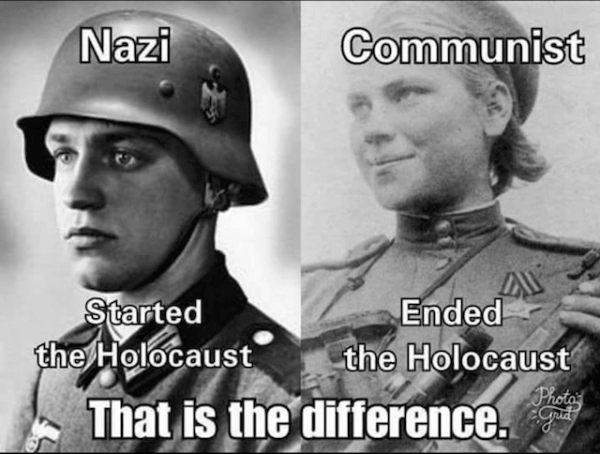 (This one. It stinks. Follow the link for a better take-down than I could do.)
And, yeah, I am doing another "get off my lawn" swipe at youth. It is not really fair, because young people are not really responsible for their ignorance. That is the fault of their elders who fail to educate them properly or stuff youngsters heads with folly (such as socialism) for the elders' own purposes.
That is the reason so many young people turn conservative by middle age — they finally have enough experience to realize they have been lied to. It is the very lack of experience and judgment that leads youth to enthusiastically embrace socialism. It sounds good and it matches their experiences because a family really is run along the lines of "from each according to their abilities and to each according to their needs."