"Every normal man must be tempted at times to spit upon his hands, raise the black flag, and begin slitting throats." — H. L. Mencken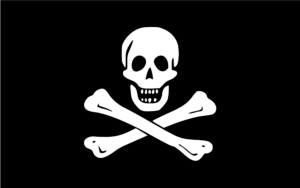 The idiocy of a million morons gets under your skin. Hordes of people willing to toss everything away over a triviality (sellouts! traitors!) or unwilling to stand up to the Left, Jihadis, and other enemies (pathetic cowards!). People ignore the evidence of the coming apocalypse that could be prevented. Even worse, some just give up and wait for the end. Profanities are muttered under your breath — or louder. Your gaze hardens on the present source of outrage and deep in the recesses of your mind a vision of brutal, savage, yet cleansing violence appears…
Many of us have had this experience. H. L. Mencken, cynical satirist that he was, certainly had moments where his disdain for the great unwashed went beyond what his wit could convey. Some experience it every time they watch the news — that why I bailed on Ricochet and political media during the latter stages of the 2016 election. I've always had a tendency toward furious rage, and I have found that is best to act quickly when the red haze starts to descend.
Why is this? I believe it is the result of outrage without an outlet. Outrage is a phenomenal motivator. It can give you the will to resist a tyrant or stop a criminal enterprise. It is the motive of many heroic tale. Much like pressurized air or steam, it possesses a vast quantity of energy. However, outrage without any proper outlet is just as dangerous as confined pressure. One of the first rules of process safety is "Never heat a fluid without providing relief," because rising pressure inside an enclosed container is more commonly known as a bomb. All that potential energy looking for a chance to escape is not a workable situation, either in process chemistry or in mental health.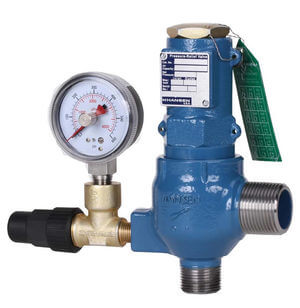 Avoiding this scenario can take a variety of approaches. The most ideal is obviously to turn the outrage energy into useful work. This is very hard in with political rage, as most things that are useful do not make use of rage. I could certainly imagine standing guard outside a business while Antifa is acting up would be a constructive use of outrage. There is also the aspect of limiting exposure to political outrage. This becomes steadily harder as the Left demand all things serve a political purpose (another reason why that plan is likely to end in blood), but it can be done to an extent.
Avoiding the news is not necessarily a bad strategy. Avoiding social media relating to politics is even better. A final option is to relieve the pressure. For example, many post on Ricochet are more for venting than actual political persuasion. I personally recommend a good heavy punching bag for venting political stress. (I will not deny that I sometimes imagine political opponents inside of it.) Regardless, it is a good idea to have a relief path planned before turning up the outrage. Otherwise, you may end up with a bloody cutlass in your hand and the black flag flying overhead…