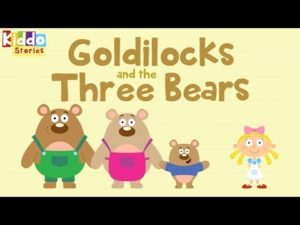 So … Ohio's 12th Congressional District stayed in GOP hands after yesterday's special election. As a special election for only the remaining three months of the vacant House seat of Pat Tiberi, a rematch of this same election is already set for this November [link].
The talking heads are all reading what they want into what this portends for November, and across the entire country. Was this a win for the President or a devastating blow to him? What does this special election mean for the November general election? Regardless of the hair-on-fire analysis, I think almost nada.
But of course, both sides want to declare breathless victory over this special election. Supporters of President Trump (and the President himself) are pleased with the victory. They should be, but with great reservation. And the detractors of the President (from both parties) are claiming the moral victory of coming so close to winning in a District that went for President Trump by +11% in 2016. And of course, neither side should be declaring victory too loudly or extrapolating too much into a special election versus a more traditional November general election. Let's unpack it.
Turnout Turnout Turnout
In 2016, this district generated 363, 904 votes (251,266 for Tiberi and 112,638 for the Democrat). So this narrow win is bad news for the GOP and its President, right? Well, if this was a November election, absolutely. However, this special election brought out Democrats at an almost 90% rate (99,820) of its '16 showing, while the GOP only turned out 40% of its base (101,574). Yes, 201,394 total votes or 55% of 2016.
There is no question that the President has had a yuge influence on this turnout, on both sides. The Dems are very motivated and the GOP not so much. A previous holder of this same Congressional seat, Ohio Governor John Kasich, did his part to de-motivate GOP turnout. With "friends" like this, who needs enemies, huh? Yes, Kasich continues to be a thorn in the President's side and he's only too happy if the Democrats benefit (along with his own 2020 "cred").
And how involved was the NRCC? Tepid. Again, the GOP leadership continues to oppose the President and his reforms more than support them it seems. You can blame Trump for the turnout, but I also question whether the GOP cares about winning, even when the candidate is not the President himself. Because, they want to send "him" a message. Sad.
Primaries
The GOP seems unconcerned about the tepid turnout and only lazily wishes to blame it all on Trump. However, let's go back in time a little. Let's go back to the GOP primary election for this seat … Balderson Wins Ohio 12 GOP Primary. Balderson won with 28.7% of the primary vote. Yes, not a typo: 28.7%.
It was a ten-person clown convention intended to dilute the real race between Balderson (backed by Tiberi and the NT establishment) and Melanie Leneghan (backed by House Freedom Caucus Co-Founder Rep. Jim Jordan). Balderson won by the skin of his teeth over Leneghan. This alone had much to do with the 40% turnout for this special election. Election fatigue, dissatisfaction with Balderson, malaise, etc. And the GOP and the candidate himself did the turnout no favors. Why didn't the NRCC and Tiberi himself get more than 40% of their 2016 voters to the special election polls for their candidate? A cynic would suggest that they wanted to send the President a negative message more than they wanted to win. There were many suggestions on the ground that a lot of the GOP voters in the district did not even know there was a special election!
The November Future
So what can be derived from this and other special elections? One, the Democrats are motivated. They are always angry but they are especially so right now. Expect them to turnout at a 90% rate of 2016 numbers. And don't kid yourselves, they would do this is if Mitt Romney was in the White House. Government power is their religion and anyone who is in their way is Hitler. Yes, Trump brings this out exponentially, but the voting numbers would still be the same.
Second, the GOP needs to get more united and motivated themselves. The Party leaders need to be more supportive of the President (it's the policies, stupid) and at least allow for some Freedom Caucus candidates to get NRCC or NRSC support. Not every Trump supportive candidate is Roy Moore. Bury the doggone hatchet already, Mitch (and not in a Tea Partiers' back)!
A perfect illustration of this Stupid Party Syndrome is the Arizona GOP Senate primary for the not-so-dearly departing Jeff Flake. We have three candidates (hey, at least not 10! #Progress). Unfortunately, it has all the makings of the Alabama special GOP Senate primary. What I have called the Goldilocks Maru. We have three (or more) candidates running which dilutes the vote and demoralizes the turnout for the general. There are three candidates — Hot, Cold and Just Right. Mitch and Company always want Cold and the Tea Party wants Hot. And what we need is Just Right. In Alabama, we had Hot Moore, Cold Big Luther and Just Right Mo Brooks. Mitch refused Big Mo and got Hot Moore and Doug Jones. Idiot.
And so Mitch doubles down in Arizona in 2018 — Hot Arpaio, Cold McSally and Just Right Ward. This is a doomed strategy if he and all of his NRSC powers shove McSally down the throats of his base. Just like happened in OH-12. If the GOP powers that be would only allow the states and districts to pick their own candidates without his heavy hand, the Leneghans and Wards of the Party will do just right.
Turnout is key to winning. So gOp E … do you want to win?