I'm currently on vacation in Ireland with my family. My oldest daughter has six weeks off before she has to go back to college to start basketball practice for the coming season. My middle daughter moves away to college this fall. My youngest will be a junior in high school and travels a lot with sports, so she's not around as much as I would like. For years, my girls were rarely apart, now they're rarely together, and that makes me so sad. Of course, the whole point of raising kids is to create independent, self-sufficient adults, so I guess this is exactly what we've been trying to accomplish for the past 20 years. So, good for us. But this hurts. Especially because when I think of my girls, this is what I see: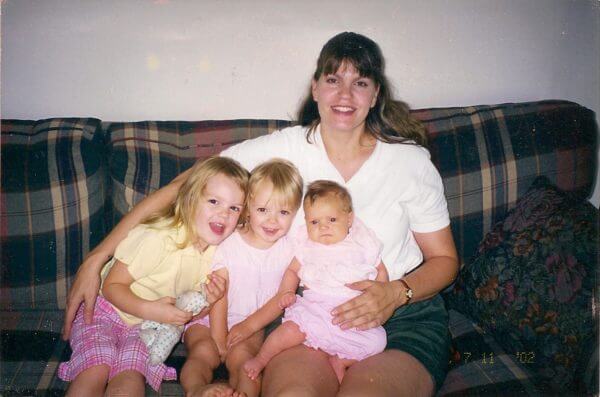 A few weeks ago, we decided to recreate that picture – have everybody sit in the same order, in the same pose, with the same facial expressions, and so on. I knew it would be a bit different, but I still found it startling: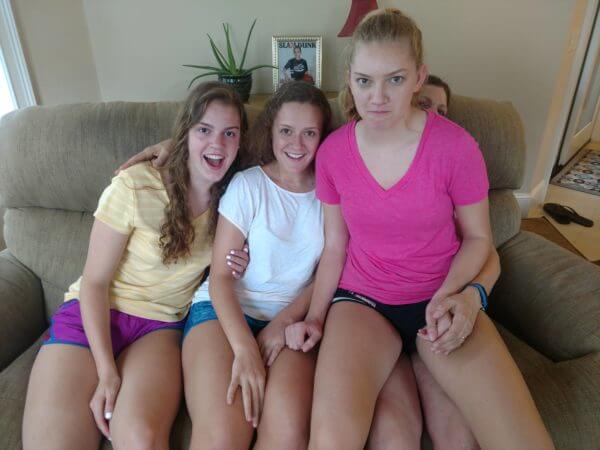 The pictures are 16 years apart. My girls were so tiny before, and now they're 6'4", 5'10", and 6'3". You can hardly even see my 6'1″ wife in the second picture, which strikes me as symbolic.
And time keeps rolling along.
We're happiest when we dream of better tomorrows, and we're sad when we realize that the past is gone, and it's not coming back. So, it's all good. This is how things are supposed to go. I'm not complaining.
Well, I guess I am. But I shouldn't be.
We're having a great time touring around – Ireland really is beautiful. Although to me, the really beautiful part is getting my little girls together, even for a brief time. At times like this, everything is right in the universe.
Well, everything except the pain felt by an old man, as he curses the passage of time.