As many are aware, Harvard is being sued for discriminating against Asians, who apparently have to have an SAT score 140 points higher than other minorities to gain acceptance. All of this is very confusing, but Dr. Faust, President of Harvard, makes a Faustian bargain to explain the veritas: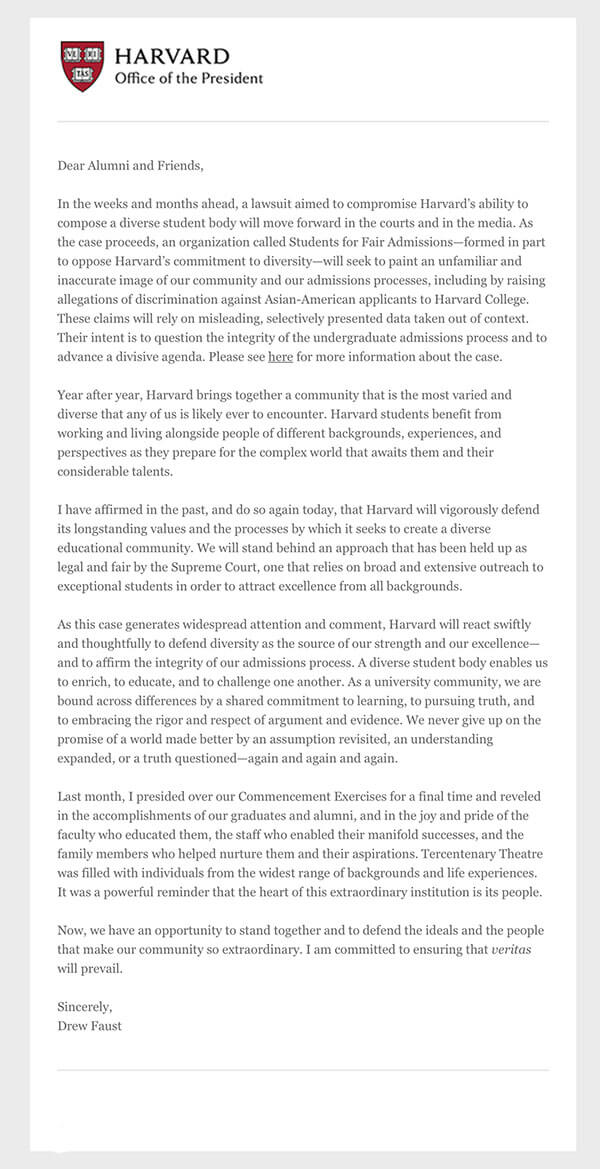 This email letter is addressed to Alumni (of which I am one) and Friends (of which I am probably no longer, and let's face it, I may also soon no longer be one of the former). I cannot abide by this kind of immoral behavior. Or is it moral? Which one is it? How can we really know the truth? Answer: matriculate Harvard. They hold all the truth. They are so truthful, they can change "R" to "D."
Monitum: They alone bestow the truth upon those who they decide are qualifiedly diverse. Well, I certainly ain't that. So there goes the alumni, and the neighborhood.