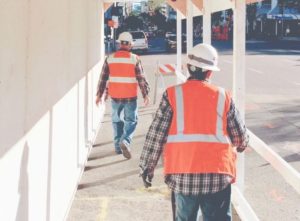 While the DC press corps worries whether Trump was booed at a White House event and curates elaborate conspiracy theories about Melania, a slightly more important story isn't getting enough pixels. The economy is doing so well that, for the first time ever, there are now more job openings in the US than unemployed Americans:
With employers struggling to fill openings, the number of available jobs in April rose 1 percent to 6.7 million from 6.6 million in March, the Labor Department said Tuesday. That's the most since records began in December 2000.

The figures underscore the consistent strength of the nation's job market. The unemployment rate has reached an 18-year low of 3.8 percent. Employers have added jobs for a record 92 straight months. And the abundance of openings suggests that hiring will continue and that the unemployment rate will fall even further. Not since December 1969, when the rate was 3.5 percent, has unemployment been lower than it is now.

Employers appear confident about the economic outlook and growth. Analysts expect faster consumer spending to help accelerate growth to roughly a 3.5 percent annual rate in the April-June quarter, after growth had lagged slightly in the first three months of the year.
For eight years, the press enthused about Obama's promised "recovery summers," which never seemed to materialize. Now that the economy is roaring back to life, the same reporters debate the NFL's national anthem problem and spin increasingly ludicrous Russian storylines.
As the midterms approach, will voters care more about the DC distraction of the day or the extra money in their wallets?