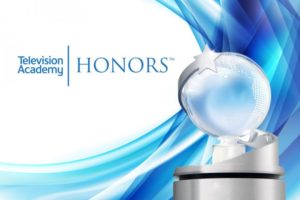 Tonight the National Academy of Television Arts and Sciences (NATAS, or SATAN spelled backwards) will honor Samantha Bee during their 11th Annual Television Academy Honors. This is one day after Miss Bee referred to the President's daughter — on air — as "a feckless [expletive that refers to a part of a woman's anatomy]."
Bee, and her network TBS, have tepidly apologized for the remark. "I would like to sincerely apologize to Ivanka Trump and to my viewers for using an expletive on my show to describe her last night. It was inappropriate and inexcusable. I crossed a line, and I deeply regret it," tweeted Bee. The network added, "Samantha Bee has taken the right action in apologizing for the vile and inappropriate language she used about Ivanka Trump last night. Those words should not have been aired. It was our mistake too, and we regret it."
And it truly was a team effort. Turner has a Standards and Practices Office like the broadcast nets. All scripts, monologues, etc., are run through this office. (Listen to the GLoP episode at AEI.) Which means Bee's comments were not on par with Roseanne Barr's spur-of-the-moment idiocy on Valerie Jarrett. No, this makes it 10 times worse. It was conceived in a writer's room, approved by executive producers and blessed by the network itself. Jim Spann, the head of S&P for Turner Entertainment Networks, once appeared on "Conan" to defend his office's censoring of some of that show's content.
Now, on to the Academy. These awards are separate from the Academy's main raison d'être, the annual Emmy Awards. The purpose of these awards, according to Television Academy Chairman and CEO Hayma Washington, is to applaud those that use television as "a catalyst for raising awareness of relevant issues around the globe. We are proud to be part of an industry that spreads understanding, uncovers truth, encourages compassion and shines a light on darkness."
Understanding. Truth. Compassion. Light. Yeah, Samantha Bee is all that and more.
From the Academy website, here are the reasons NATAS specifically chose to honor Bee and her show:
"Through the use of old fashioned journalistic integrity, plain logic, keen observational skills, and pop culture references, Full Frontal is a program that makes its audience think and laugh.

"Four days a week, Bee exercises 22 minutes of remarkable public courage. She is outspoken, yet implements tact. She gives respect where respect is due. She is willing to take on the uncomfortable, willing to dive into the gutter and embrace it as laughable common ground.

"But Full Frontal with Samantha Bee doesn't just serve to inform and amuse. What Toronto native Bee and her team are doing is far more important and complex than just delivering the news or just writing a funny joke about a politician.

"It is no longer enough to simply know what's going on, as great a challenge as that can be on its own. It is now essential to take the next step."
Tact?
The Academy now not only honors the gutter, it, too, embraces it. And the "next step" is to fill the gutter full of runoff from a pig farm before diving in with a closed mind and an open mouth.
Maybe I should take my Emmy down from the mantle and mail it back to them.