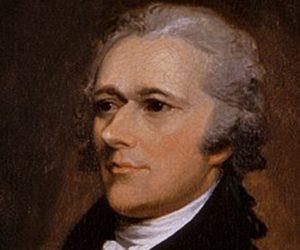 "There are seasons in every country when noise and impudence pass current for worth; and in popular commotions especially, the clamors of interested and factious men are often mistaken for patriotism." — Alexander Hamilton
Alexander Hamilton, one of our great Founders, intended to speak to his contemporaries about the disruption that could happen in his times. But he clearly was warning all of us about the dangers of dissent and rebellion when they disparage the values of this country.
We live in times when Progressivism has poisoned the ideas of liberty, respect for personal freedom and acceptance of free speech. The louder people protest and cry for action, drumming up fear and hate, the more attention they get. They care nothing about this country but only about power and government control. And many of us are beginning to feel helpless against the onslaught, condemning their actions but no longer knowing what to do against their agenda. These are sad and frightening times.