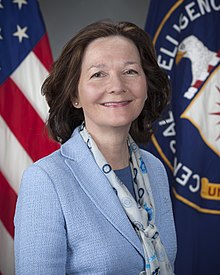 America is a nation steeped in a variety of contradictions. From its outset, the disconnect between Jefferson's words penned in the Declaration of Independence…
We hold these truths to be self-evident, that all men are created equal, that they are endowed by their Creator with certain unalienable Rights, that among these are Life, Liberty and the pursuit of Happiness.
…stand in stark contrast to the fact that many of the signatories to that Declaration were themselves owners of human chattel bereft of those rights.
America is a Republic of Ideas and in this and many ways the first of its kind. Frequently imitated but never successfully duplicated, the intellectual heritage to which we are heirs include a huge number of triumphs for mankind. But these achievements did not come without the sort of blots which I've already mentioned.
No matter how noble the ideals of the American Democratic Republican experiment are, the fact of the matter is that where the rubber of that idealism meets the road of reality, there is inevitable friction. The United States is, after all, a nation with things like borders, and a military and interests in the world both commercial and political. We are but one half of the equation in any conceivable interaction with the larger world, and our stated, high-minded ideals aren't shared or universally admired by any stretch of the imagination.
That brings us to the fight over the Confirmation of Gina Haspel to become the CIA director.
For those who do not know, Haspel is the intelligence operative portrayed fictionally by Jessica Chastain in the film Zero Dark Thirty and played a major role in the location and killing of Osama Bin Laden and participated in "enhanced interrogation" techniques used on captured enemy combatants. These techniques have been described as "torture" – which is an inherently problematic word.
Haspel's critics are in my opinion acting out of one of two motives – one is naked political opposition to the President's Administration and the other is a good-faith statement about the nature of the ideals that this nation is called to live up to. I want to join the latter and in an ideal world, I certainly would. We do not live in an ideal world.
The actions in question principally involved the waterboarding of two particular enemy combatants — Khalid Sheikh Mohammed and Abu Zubaydah — who were waterboarded five times each at CIA black sites after their capture. The question is whether or not such actions constitute "torture" — and this is where that word becomes problematic — and if the use of such techniques should disqualify a person from serving in such a high role in the government. (There is a separate but related controversy about Haspel destroying tapes of the incidents in order to protect the identity of the participants.)
I have little interest in debating the definition of the word torture, so I will stipulate for the sake of argument that waterboarding, sleep deprivation, barking dogs, loud music and various other enhanced interrogation techniques as were employed in the aftermath of 9/11 and the Afghanistan incursion are abnormal and would be unacceptable under normal circumstances. But those circumstances were hardly normal — and even these tactics were not morally reprehensible given the scale of the potential damage such individuals had already inflicted on the country.
Unfortunately, the reality of the world is grubby. Our enemies don't play by the rules which we might otherwise agree to. They're only acting rationally in that sense; Al Qaeda and their various heirs know that they cannot defeat the US in a straight-up military conflict, so they employ tactics meant to frustrate or go around our forward strength. Our response to that tactical fluidity cannot be to throw our hands up in frustration and say that there's nothing we can do because our principles tie our hands.
We cannot also ignore the obvious double standard which comes up when comparing actions taken against malefactors in our custody like Mohammed or Zubaydah in comparison to things like President Obama's "Kill List" of drone strike targets — a list which included American Citizen Anwar Al-Awlaki — all of whom were incinerated via Drone-mounted Hellfire Rocket sans any manner of due process. It seems incongruous to complain about "torture" while dozens of people are being blown up via remote control. But the Obama Administration mantra "rubble doesn't make trouble" seems preferable to some in the long run, even in the event that potentially valuable human intelligence is lost in the process.
These sorts of hard choices are nothing new for our nation. A hundred years ago, the "Great War" came to a close, and I'm certain that if you had told a normal observer from that time that the United States would over the next 30 years firebomb multiple major cities, including using nuclear weapons on two population centers they would have been horrified. That horror would no doubt have been put in check once they were provided with the proper context of the other available options. With that knowledge in hand, it becomes obvious why the leadership made the terrible, but understandable choice to engage in the actions they ultimately did.
Annihilating Hiroshima and Nagasaki are surely far less defensible actions in a vacuum than those which Haspel and her compatriots pursued in the War against Terror. But we cannot consider those actions in a vacuum. Truman is thought of today as a great American President who brought the war and all of its attendant horrors to a swift conclusion. That sort of ruthlessness must be demonstrated from time to time if the American ideal is to survive.
President Lincoln once said of U.S. Grant (accused of being a slovenly drunk) "I cannot spare this man; he fights!" and so it has been throughout history. We cannot spare Gina Haspel.