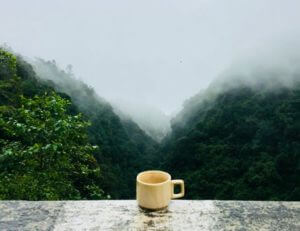 In his 2006 book The Starbucks Experience: 5 Principles for Turning Ordinary Into Extraordinary, Joseph A. Michelli outlines how Starbucks takes a service (preparing coffee) and turns into an experience, a transformation that has not been without struggles and has proven difficult to maintain over time.
In the book, Michelli outlines the hierarchy of sales, showing that the highest margins are from those sales based on experience, using coffee as an example:
Commodity: Coffee beans.
Product: Coffee sold in the grocery store.
Service: Someone pours the coffee for you.
Experience: Going to get coffee becomes something special.
The market sets the prices of commodities. There is little you can do to charge more and you are left to try to move them around as inexpensively as possible. For products, the competition from the other 17 brands of coffee sitting on the shelf next to you mean the margins are razor-thin. Services can have a higher price, even though it costs more to deliver.
When I worked at the Great American Cookie Company in the mall as a teen, a full pot of coffee cost us 20 cents. We sold each cup for 40 cents, and it was our highest margin item. When you add in the experience, however, it allows you to sell coffee, not for a dollar or less, but for $3.45.
Starbucks does many things to move from a service to an experience. From the moment you walk in, there is the rich smell of a coffee house. The different types of drink have special names, and even the sizes are given special labels. When you order, a staffer asks your name, calls you by it, and adds it to your cup. If you are a regular, they know you and treat you, as one would expect from a small-town owner, rather than an international chain. You feel like a friend of the family.
The point Michelli makes is that people are willing to pay for the value of an experience that far exceeds the taste of the coffee. These days, many other outlets have good coffee. McDonald's is one of them, but unless you are a youngster you are unlikely to be seeking a McDonald's experience.
Disney World is another great example of the experience instead of the service. Disney charges families for the experience, far more than the services. In effect, Disney is selling memories of a great time. When Walt Disney created his first amusement park his mission was to "make people happy." They have been consistently able to do that for decades. And they have been able to charge well for it.
In the old world of "Fee-for-Service" health care has been in a service model. That puts it into the category of McDonald's is in from above. Services have been atomized into procedures, events, and things done to the patients. Often, processes are based on what works best for the system, and not the patients (or even the providers for that matter). The experience for patients and providers has been miserable.
Right now, Health Care providers are looking at the overall outcomes, including the patient experience. I believe this is the right direction, but I think experience, as hard as it is to achieve and maintain, is not the end goal. What the patients as customers want is nothing less than a use of products, services, and experiences that lead to transformations of their lives, a return to the fullest, least restrictive lives possible.
Providing that transformation requires success with the delivery of quality services and exceptional experience. That then becomes the new basic floor. Success in healthcare will be built on that foundation. Providers and employees at every level must be focused on the customers, their experiences, and invested in the effects of what they do, from the doctors to the cleaning staff.
Everyone is part of the transformation team, and that includes the customers and their families. Process need to support people and data needs to drive the process for the customers, as much as for the providers.
Transformation will be the most difficult thing to provide. It will require constant monitoring and change. Each department, and sometimes each customer will require individualized solutions. Technology must be used to provide the customization needed, just as it does with cell phones. When it is our turn to consume healthcare, all of us yearn to be seen as unique individuals. All of us are seeking transformation from sickness to wellness.
It is time for healthcare providers to deliver.
Originally Published at TalkForward.com. © 2018 Bryan G. Stephens